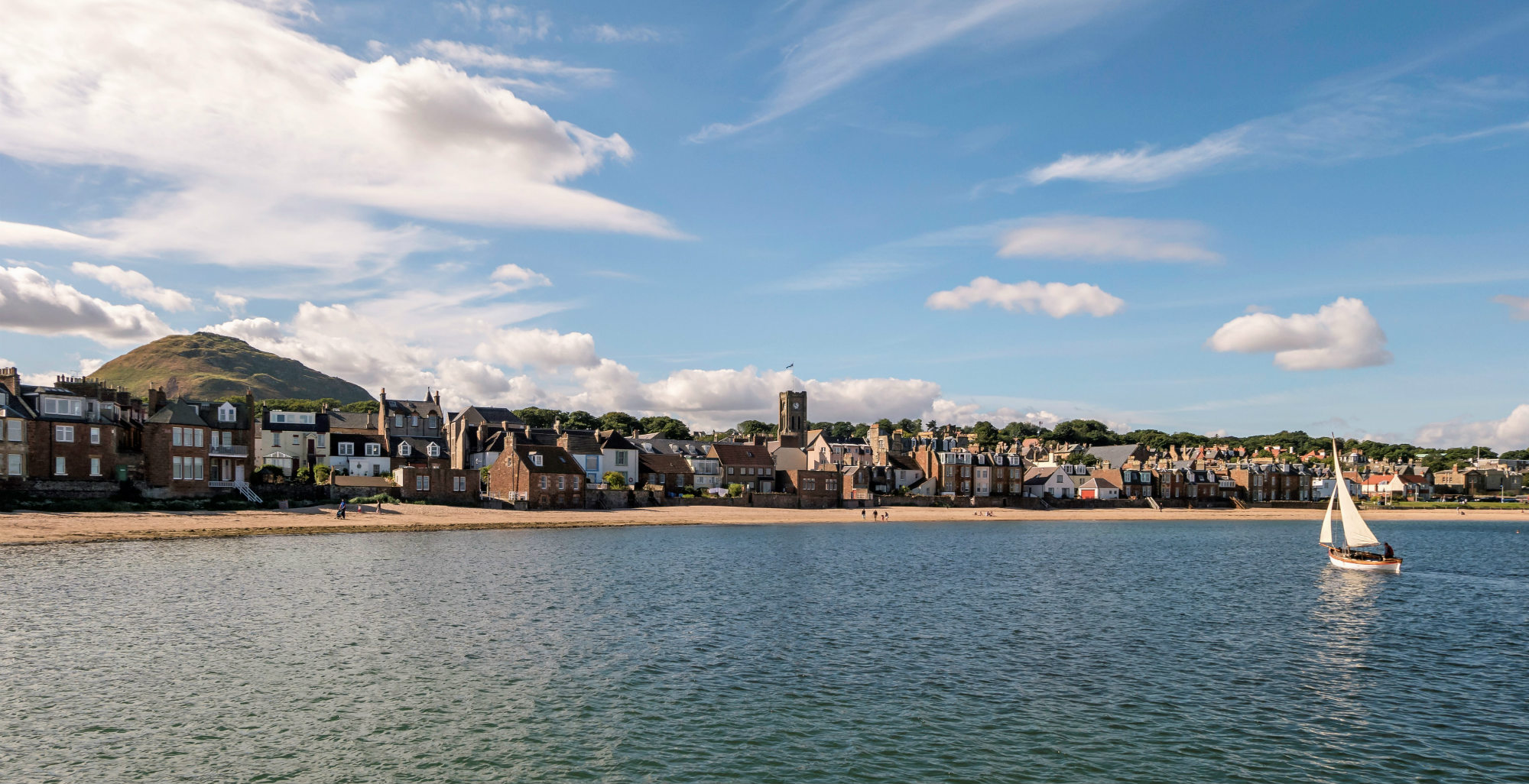 The Best places to live outside of Edinburgh
Published Mar 13th 2019
4 mins read
With more people relocating to Edinburgh for work, and with property prices rising in the city centre, it is no wonder that many people are choosing to commute to Edinburgh from surrounding locations.
Edinburgh is one of the UK's most enterprising, productive business centres and is growing exponentially year on year.
In line with this, and the expansion of key sectors such as tech and software, life sciences and financial services, professional opportunities in the city are ever-increasing.
One of the huge draws about Edinburgh is that the city is relatively condensed, so one can find oneself surrounded by rolling country hills, or on a deserted beach, in just a short drive or train ride. Likewise the value for money outside Edinburgh is certainly noticeable, and it is no exaggeration that you could find yourself in a spacious five bedroom Georgian detached house with acres of land for the price of a two bedroom flat in the city centre.
But where are the best places to look when hunting for the house of your dreams within a commutable distance?
You will definitely need to be looking within Scotland's 'Central Belt'. This is an area of land in the Scottish Lowlands which surrounds and links Scotland's two most populated cities; Glasgow and Edinburgh. It encompasses many areas such as North and South Lanarkshire and the Lothians. Here I will outline some of the finest locations to be looking at when considering a move to Edinburgh's rural commuter belt.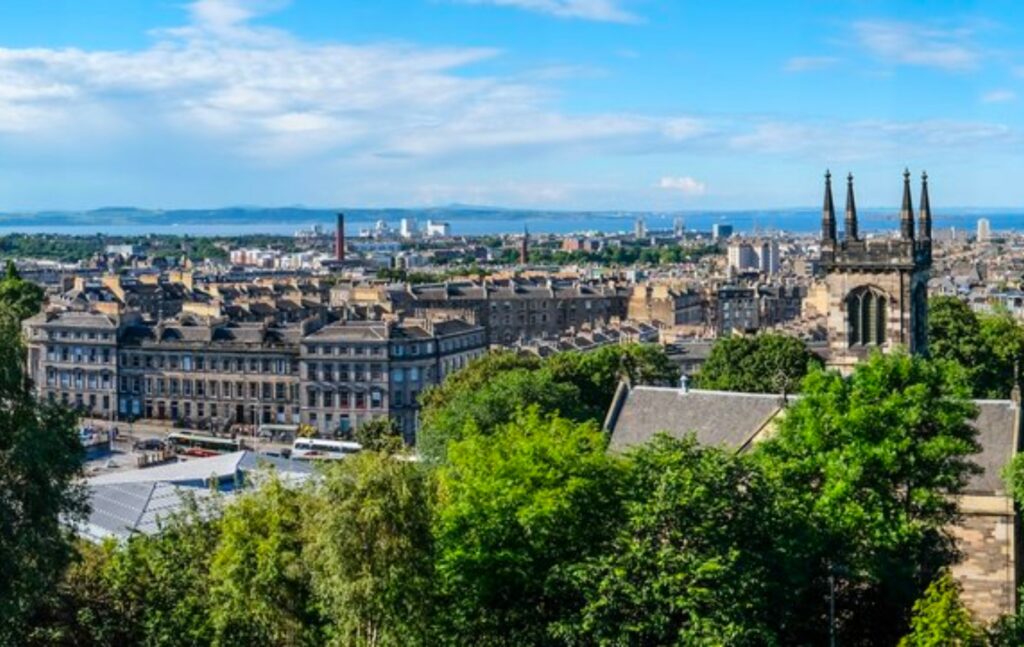 North Berwick
North Berwick in East Lothian is a superb choice for those looking for both rural and coastal living within half an hour by train from Edinburgh city centre. Properties in the town demand higher prices than most areas on the Central Belt and it is clear to see why, with the gorgeous stretches of sandy beach surrounding the town.
North Berwick has a strong community spirit and plays host to some of Scotland's most popular festivals each year. Some spectacular detached houses can be found inland so one can enjoy the countryside as well as the fresh sea breeze. Charming independent shops can be found in town along with some of Scotland's finest restaurants .
Gullane
Gullane is one of East Lothian's most charming ancient villages, perfectly positioned on the southern banks of the Firth of Forth. Gullane is 22 miles from the city centre of Edinburgh, roughly a 40 minute commute by train or car. Gullane couldn't feel further from the city, with three spectacular golf courses, including the famous Muirhead, and miles of sandy beach, known as Gullane Bents, on the doorstep. There is a selection of delightful independent shops and The Bonnie Badger, Tom Kitchin's exceptional gastro pub and hotel, is a must visit.
Gullane is also home to an ancient church which can be traced back to the 9th century. Houses here are often more affordable than nearby areas such as North Berwick, and Gullane has seen growing demand as people are becoming aware of its attraction as a commutable location.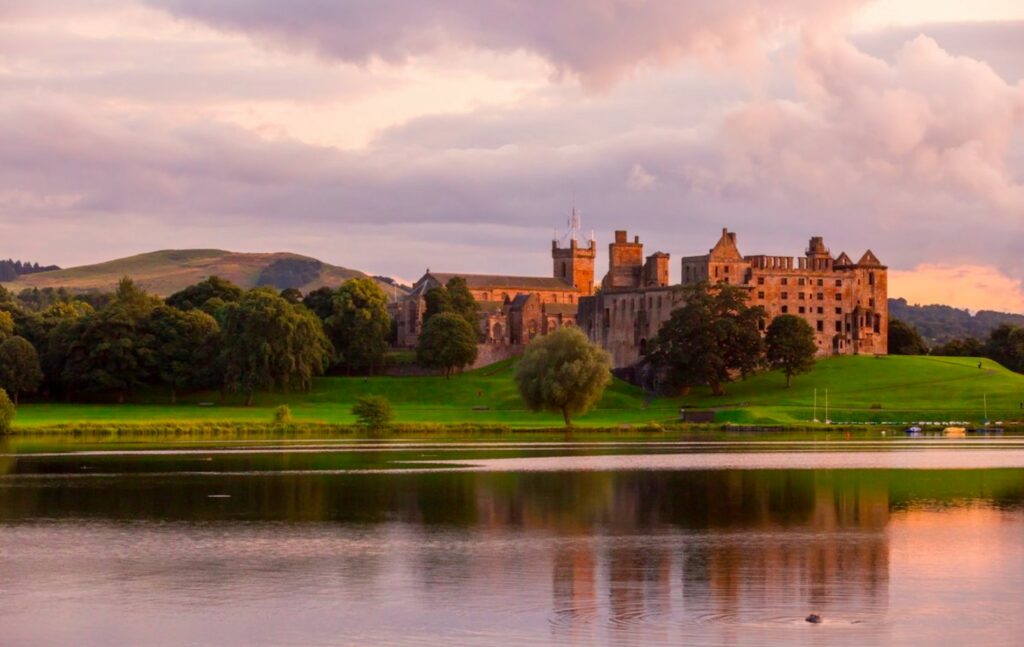 Linlithgow
In the heart of West Lothian, Linlithgow and its surrounding villages and farmland has been a favourite commuter spot for years due to its fantastic train links to Edinburgh's city centre. Edinburgh Waverley can be reached in just 20 minutes by direct train which is impressive given its 20 mile distance from the city. The town itself has retained many of its ancient features and is famous for being the birthplace of Mary Queen of Scots. Linlithgow Palace and Loch are popular local attractions.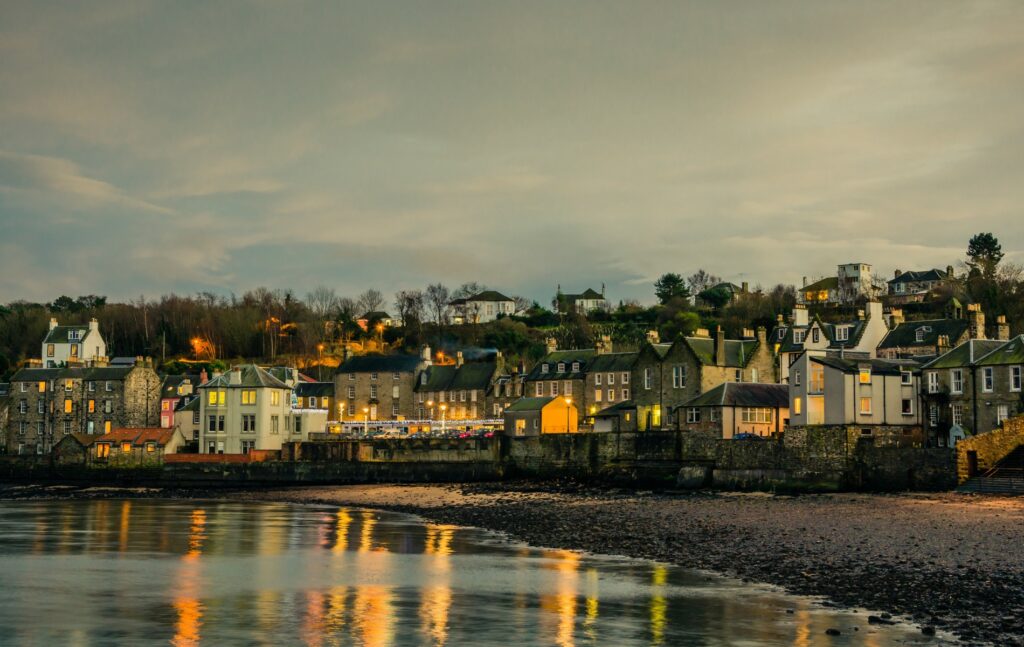 South Queensferry
On the fringes of West Lothian, and just ten miles from Edinburgh's city centre, South Queensferry enjoys a coastal location south of the Firth of Forth. The town itself is very picturesque with an assortment of coloured houses with views overlooking the Forth and its three impressive bridges.
The town itself is steeped in history as an ancient port which is still in use today, and the Queensferry Museum explains how it used to be the main port to board ferries across the Forth (clue is in the name!). South Queensferry is home to two famous stately homes, Dalmeny and Hopetoun House, which offer splendid days out to enjoy the house and grounds. It takes roughly half an hour to get to Edinburgh city centre.
Burntisland and Aberdour
The neighbouring towns of Burntisland and Aberdour, on the southern coast of the Firth of Forth in the Kingdom of Fife, make wonderful coastal homes for those looking to still commute into Edinburgh. Burntisland is home to the Highland Games and has a gorgeous beach with an annual funfair.
Aberdour is an ancient village with its own castle and gardens, one of the locations where the TV show Outlander was filmed. The gorgeous Fife Coastal Path runs from the Firth of Tay to the Firth of Forth and offers spectacular sea views and some challenging chain walking across the imposing cliffs. Both locations are just over half an hour by train to the city centre, and an hour by car.
This is just a selection of many brilliant locations in Edinburgh's commuter belt, but certainly these should be top of the list when looking for a commutable home outside Edinburgh.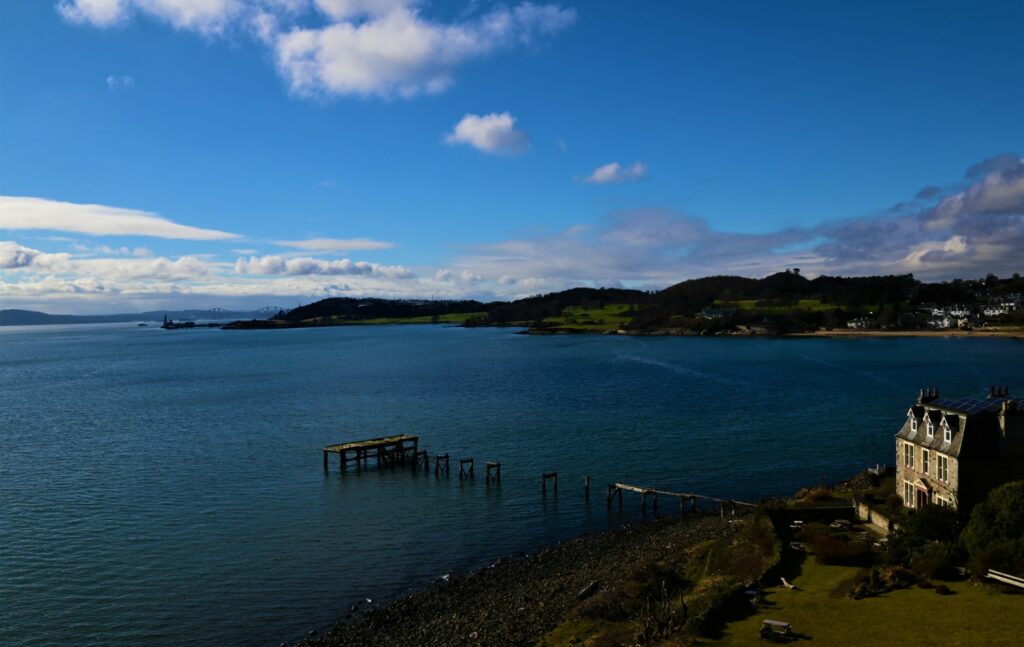 Commuting to Edinburgh
If you're looking for a property in a commuter location outside of Edinburgh we would be delighted to assist with your search and acquisition.