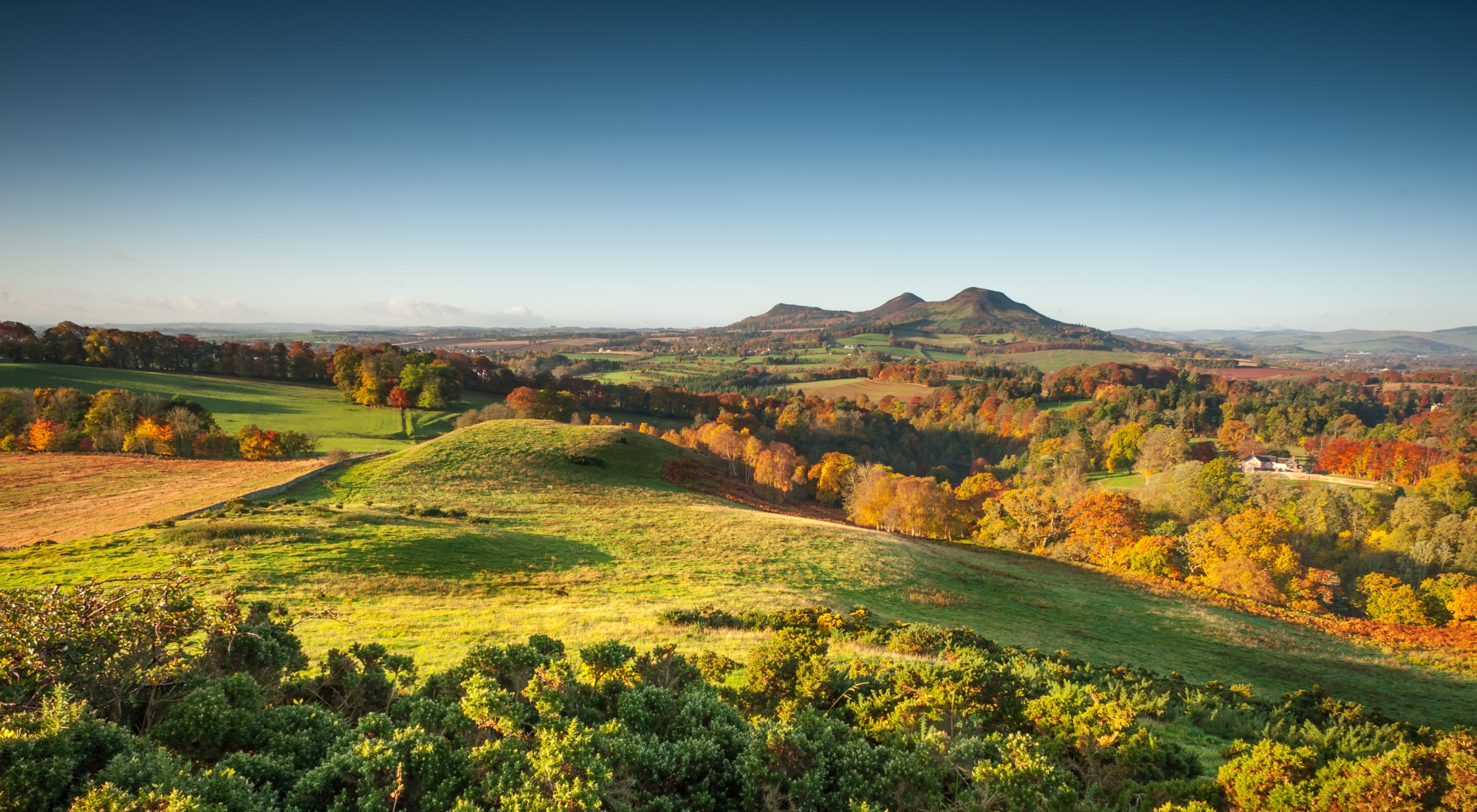 Scottish country homes outside the commuter belt
Published Jun 17th 2020
4 mins read
Finding a country house within the rural 'commuter belt' of either Edinburgh or Glasgow is often of highest priority to our clients looking for a Scottish family home, and achieving a healthy 'work/life' balance often plays the most significant role when making home purchasing decisions.
We have discussed in previous blogs areas of Scotland which are not only desirable but are within striking distance of a train station or main road, offering a reasonable commuting time into the city; usually the desired hour or less.
But such areas come with a price tag, and how does the post Covid-19 world look now that businesses are seriously addressing how to manage their workplaces, and making allowances for their employees to work from home?
Outside of the usual prime commuter areas there are several locations to consider when looking for a new home, here we consider where you can find Scottish country homes outside the commuter belt.
Working from home in Scotland
The growth of flexible and home working has been slowly changing the workplace culture over the past decade, but the recent outbreak of the virus has put more poignantly into question the need for the 6am starts, working five days a week in an office, with a healthy time allowance for waiting at stations or sitting in traffic jams and similar scenarios involved in the usual working day and week.
It has likewise put into question the need to add thousands of extra pounds to a budget to afford a home in a location to facilitate this.
Even a workplace environment that only requires three days of office attendance a week could dramatically change a buyer's position when choosing a location for that next big property purchase and could open up opportunities for sublime rural living that they may previously never have thought possible.
Nowadays more than ever, a good broadband and mobile connection and the existence (or at least the possibility) of an additional study room or outbuilding plays a serious role in providing rural living with less need for those expensive commuter centric advantages.
Buying a country house in the Scottish Borders
With its glorious rolling hills and quaint traditional villages, family houses in the Scottish Borders have always been a desirable choice amongst buyers seeking remote and tranquil Scottish living.
That said, it has not always been the number one choice for those seeking to commute into Edinburgh or Glasgow, with local train services connecting to ScotRail stations in, for instance, Galashiels or Berwick-upon-Tweed, which in turn connect to Edinburgh.
It may be fair to say that anyone looking to commute by rail would be unlikely to choose the Borders if they were required in town for a regular working week.
Whilst driving allows more flexibility, it is still a good hour and 30 minutes without traffic from some of the most sought-after Borders locations.
When comparing opportunities for prospective buyers, £1,300,000 plus is likely to afford you a pretty six or seven bedroom period house in the commuter county East Lothian, whilst the same property (perhaps with a few more acres of land thrown in) could be secured between £800-£900,000 in one of the more desirable areas of the Scottish Borders (at the time of writing).
A value differentiation, using this example, of half a million could perhaps procure an additional outbuilding and/or room in the house for office use, or perhaps that dream swimming pool, extra land, spare guest room, easier mortgage, the list goes on.
Areas in and surrounding Hawick, Selkirk and Kelso are fantastic examples of delightful countryside living in the Scottish Borders which are likely to be new additions to a buyer's top list of locations if they are now less concerned with rush hour.
Unspoilt countryside in Perthshire
Another area which is likely to have crept up the list for some buyers is glorious Perthshire.
Whilst there is a prestige to many areas of rural Perthshire, and a price tag to prove it, the drive into either Glasgow or Edinburgh is just that bit further (approximately 1hr 30minutes) than the neighbouring counties of Fife and Stirlingshire.
This may have been a drawback for those required into the office for regular working hours, but with the rise of the 'home worker' it is likely that some areas in Perthshire see an uplift in interest.
The historical county is awash with sensational mountainous views, dramatic valleys and deep-water lochs, and is also home to some of Scotland's finest prime residential property.
Perthshire allows for quintessential Scottish living with opportunities for some of the most sought-after fishing, camping, hiking, golf and other country pursuits which are a serious draw for buyers looking for a long-term family home in the Scottish countryside.
Locations such as Aberfeldy, Comrie and Pitlochry are just a few of the top choices for buyers and Auchterarder is home to the famous Gleneagles hotel.
For a stunning country house in Perthshire with a good patch of land you are likely to need somewhere north of £1,500,000, but it will be worth the lifestyle investment (price guide appropriate at the time of writing).
Buying agents for country homes outside the commuter belt
In the new post Covid-19 world it will be wonderful to see property, and with it lifestyle, opportunities open up to buyers who may previously been constrained to commuter locations which were perhaps less affordable or desirable.
Our team of property finders in Scotland would be delighted to assist with finding the best location to buy a country house outside of the traditional commuter belt. Rural markets can require specialist navigation and expert local knowledge in order to unearth the very best opportunities, especially in desirable areas and even more so if a buyer does not know the areas where they are looking for a home.
If you would like to know more about these locations or have an interest in moving, please contact Garrington to discuss our services and your search requirements in greater details.