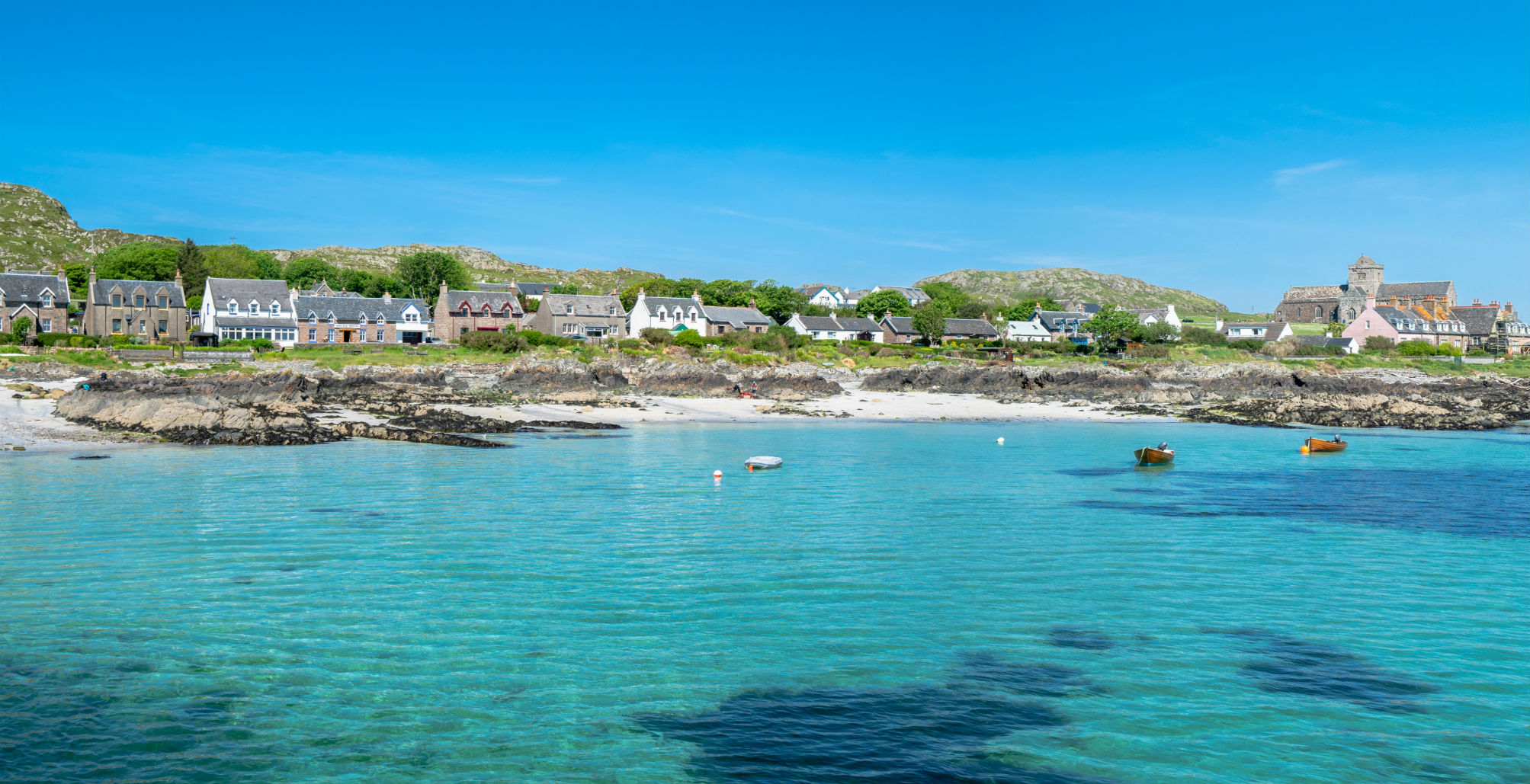 Buying Coastal Property in Scotland | Advice from Experts
Published Mar 31st 2019
4 mins read
Thinking of buying a coastal property in Scotland?
Scotland boasts over 8,100 miles worth of stunning coastline; which comes in the form of deserted white sand beaches, wild and rugged cliff tops with hidden coves and bustling seaside towns and villages.
The unspoilt nature of Scotland's coastal locations makes them ever more attractive, and from Fife to Thurso, there are some fantastic options to choose from all with their own character and allure.
Coastal property can be some of the most sought-after in Scotland, with unrivalled sea views and access to private beaches, coastal walks, sailing and water sports.
So where are the best places to buy coastal property in Scotland?
Property in the Hebrides
Some of the wettest and wildest shoreline properties can be found in the Inner and Outer Hebrides, just off the west coast of Scotland. But with the weather and wind come some of the most dazzling white stretches of beach which on a sunny day can, with no exaggeration, look more in keeping with the coast of the Indian Ocean than anywhere in the UK. Overnight the island of Mull can transform into the 'Mulldives'.
Much of these island's charm and beauty comes from the ever-changing weather, undulating landscapes and the sheer remoteness; offering the ultimate escapism. The Hebrides are some of the most popular locations for artists to depict due to the dramatic scenery and crashing waves of the Atlantic sea, with some of the favoured islands being the Isle of Skye, Harris, Mull and Islay.
Due to their remote locations, homebuyers tend to come in the form of those looking for a second home or holiday let, but some choose to remain on these islands in retirement or wish to enjoy the bustling seaside life that can be found, for instance, in the colourful towns of Portree on Syke, or Tobermoray on Mull.
The Highlands and Islands
For those less keen for island life, the west coast of Argyll and the northwest Highlands, referred to as the Highlands and Islands, might offer the perfect blend of striking coastal scenery and easier accessibility. The picturesque town of Plockton is brimming with historical charm and benefits from not only from a sheltered seaside location but is surrounded by the staggering heights of the Scottish Highlands. Oban is the gateway to the Hebrides but in itself offers bustling coastal town life with many of the amenities and high street shops lacking on the islands. Oban benefits from its own railway station and direct sleeper trains regularly leave from nearby Tyndrum to London.
Over to the northern coastal Highlands, where there are many stunning towns, villages and remote beachside locations in Caithness such as Thurso and Wick, and is part of the popular North Coast 500 route which attracts visitors year or year and is famous for its staggering coastal scenery.
The east coast of the Highlands and the sensational shorelines of Aberdeenshire, which play host to some of Scotland's most sought-after coastal villages such as Crovie, Pennan and Gardenstown. These villages play host to some of the most gorgeous seaside cottages which are set horizontally along the cliffs and are extremely popular for holiday homes.
Coastal property in Scotland
For those wishing for quicker access to the City of Edinburgh, then they should certainly consider a purchase in the St. Andrews and the East Neuk of Fife, the seaside suburb of Portobello or the pretty coastal towns of East Lothian and the Scottish Borders.
St Andrews, famed for its golf and ruined castle and cathedral overlooking the ocean, market the beginning of the stunning Fife Coastal Path, which leads through East Neuk to the south. East Neuk is the eastern peninsula of the Kingdom of Fife and is sprinkled with stunning fishing towns and villages such as Crail, Elie, St Monans and Pittenweem. Local produce and fresh seafood is particularly desirable here with many delicious restaurants lining the shore.
Portobello is a lovely coastal suburb of Edinburgh offering some impressive Georgian properties with sea views over the large stretches of Portobello beach. Its proximity to Edinburgh gives it a more urban feel, but there are independent coastal cafes and shacks that mirror its rural neighbours. Further south are the prime coastal towns of Gullane and North Berwick which continue to grow in popularity for those looking for homes, second homes and holiday rental properties close to Edinburgh. Water sports can be enjoyed all along this eastern coast, and the East Lothian Coastal Trail leads through other pretty locations such as Dunbar. Bordering East Lothian are the wonderful Scottish Borders, with particularly charming coastal locations in St. Abbs, Eyemouth and Berwick-upon-Tweed in Northumberland.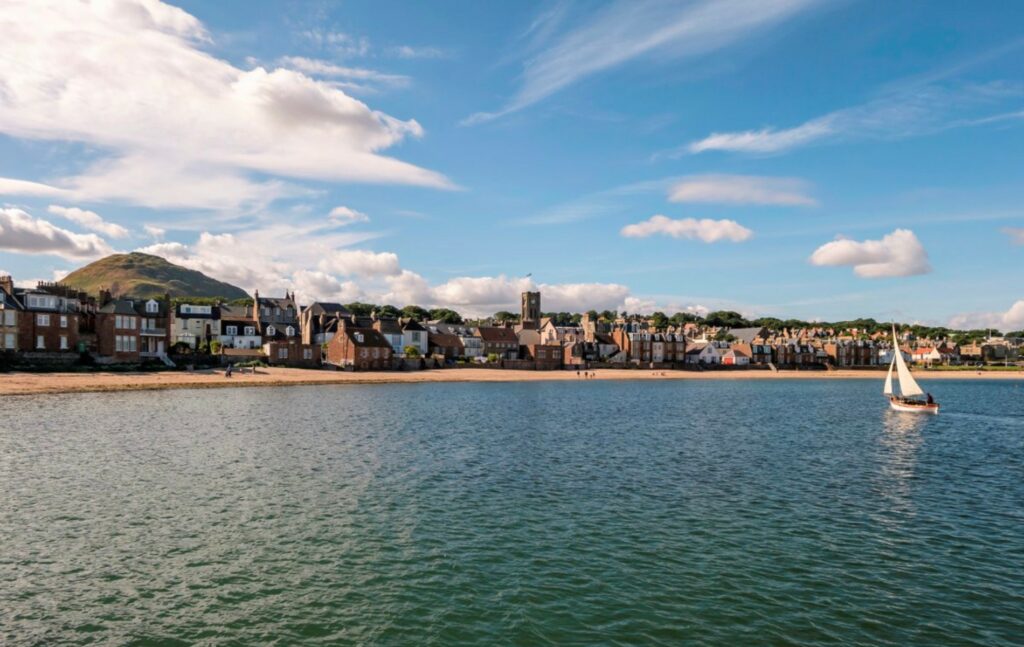 Buying a coastal property
When buying a coastal property there are many practical factors to consider, primarily from a tidal perspective. Flooding affects hundreds if not thousands of coastal properties each year across the UK and it is certainly something to keep in mind when investing in such a property.
The risk of flooding is usually outweighed by the demand of having a sea view and there are various preventative matters that can be taken. Of course, insurance also plays a part here, and frustratingly high premiums are sometimes demanded for properties within the same postcode even if your property is far from the shoreline. It is important to look into the flood risk levels and what insurance the current owners have on the property before committing to a purchase. It is also worth noting how the property is affected by salt water weather conditions so that you can get a feel for maintenance costs.
Finding a holiday home in Scotland
When buying a property, particularly a holiday home, it is also important to establish how seasonal the location is. North Berwick, for instance, is busy all year round and many people live there permanently or own a second home. The Hebrides on the other hand, is very seasonal with people coming by the droves in summer and numbers dropping in the winter months.
Whatever purchase you decide to make, there are endless spectacular coastal opportunities across Scotland, and it is easy to see why people fall in love with these, often hidden, gems.
Our property finders in Scotland would be delighted to help you find and buy a coastal property.