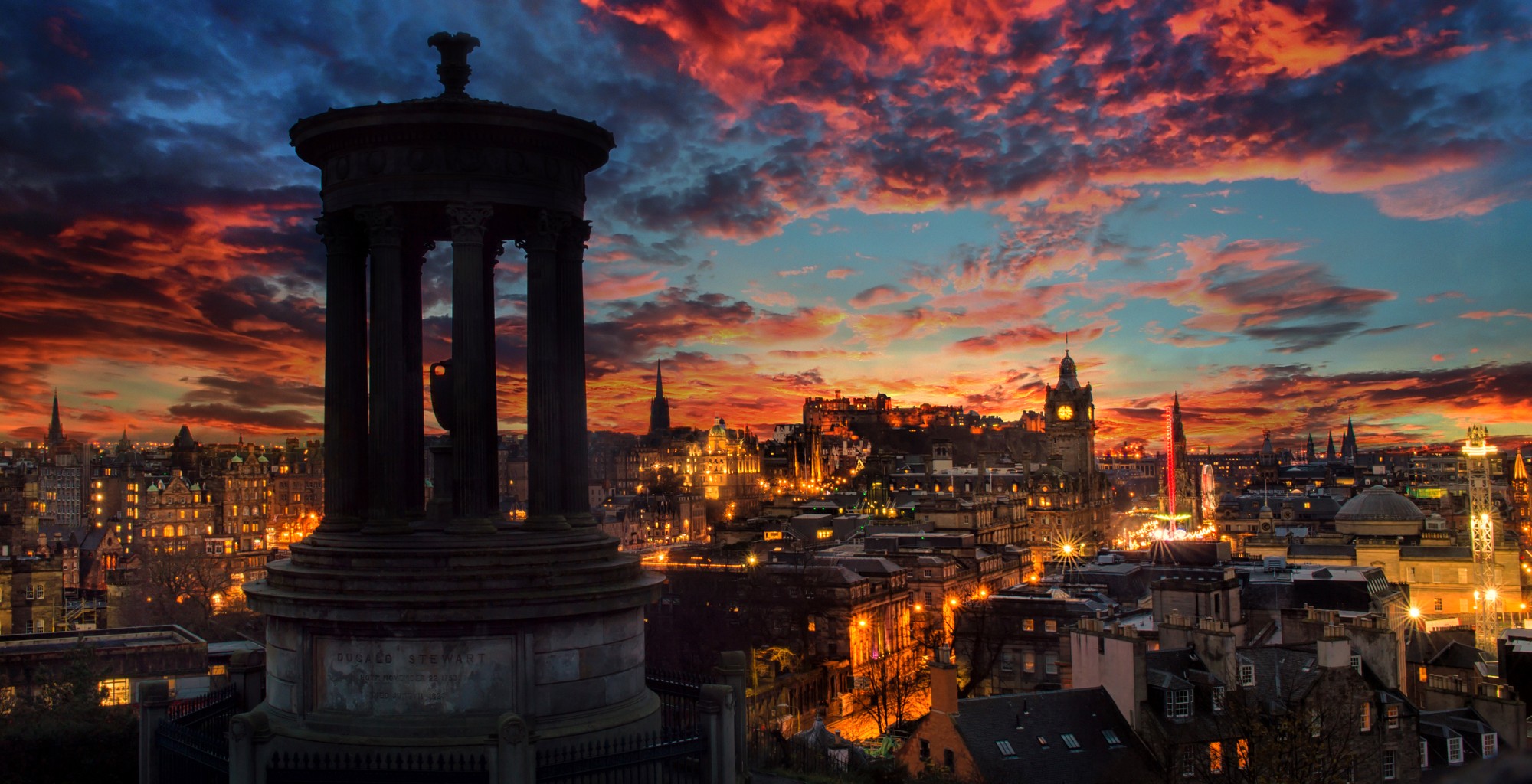 Best place to live in Edinburgh
Published Jun 1st 2022
4 mins read
Are you looking for a home and considering the best place to live in Edinburgh to suit your lifestyle and property requirements? 
In this article we highlight some of the top locations within Scotland's capital city that you might wish to include in your search for the ideal property. 
New Town
Largely Georgian built, New Town is a series of wide cobbled streets and sweeping crescents. The area boasts some of the finest examples of Georgian architecture and has UNESCO World Heritage status.
Property for sale in New Town ranges from tenement flats, which are often very spacious, enjoy high ceilings and include beautiful period features. Fine examples of these buildings can be found on Great King Street and Darnaway Street.
There are also some truly exquisite Georgian townhouses in New Town, usually arranged over several floors and enjoying private gardens such as those on Moray Place and Heriot Row.
Many residents also subscribe to the well-kept communal gardens; Queen Street Gardens, Moray Feu and East Circus Place are all such members' gardens.
The main shopping area in New Town can be found at the southern boundary, near to the city centre on and around George Street.
Stockbridge
Stockbridge is positioned to the North of the city centre, the area has a village feel and boasts many wonderful shops, restaurants and bars. There are also regular markets.
House hunters considering property for sale in Stockbridge will find a variety of styles and sizes from townhouses on Ann Street, Dean Terrace and Danue Street to mews houses on Circus Lane and Dean Park Mews.
Stockbridge has a bohemian feel in parts and is ideally located for access to Edinburgh city centre.
Another appeal of the area is its close proximity to the Royal Botanic Gardens and Inverleith Park.
West End
Located to the west of Edinburgh's Old Town and New Town areas, West End, as the name suggests, is at the western edge of the city centre.
The West End is home to a large number of offices and is ideally positioned for the Haymarket train station, which makes it a popular business district.
The area also has an array of beautiful homes from townhouses, such as those found on Rothesay Terrace, to apartment buildings including those on Drumsheugh Gardens and mews houses such as Belgrave Mews.
The Water of Leith is a river which runs near the West End and on the opposite side of the river is Dean Village, which is another wonderful place to live in Edinburgh.
Dean Village
Dean Village is known to be a tranquil and green area of Edinburgh on the Water of Leith, opposite the West End.
Properties for sale in Dean include grand Georgian properties which have ready access to Dean Gardens.
Not only are the properties in Dean Village beautiful but it is just a five minute walk from Princes Street and much of central Edinburgh.
Dean is often included in searches for properties in the West End area due to their proximity to one another.
Murrayfield and Ravelston
Murrayfield is located to the west of the city center and offers excellent access to Edinburgh airport and the Zoo is just a short walk away.
Properties for sale in Murrayfield are often expansive detached and semi-detached stone built Victorian houses that hugely appeal to families seeking spacious places to live near to Edinburgh's center.
There are some attractive new developments in the area but in the main they are of a traditional build.
Nearby Ravelston is a suburb that leads on from Murrayfield. Homes in Ravelston are well placed for ESMS Schools and St George's School, and the Modern Art Galleries are nearby too.
Colinton
Although now a well-established and popular leafy suburb in the south-west of Edinburgh, the original heart of Colinton was a stand-alone village near to the city.
Many original buildings and specialty shops remain intact to this day in the heart of Colinton village.
Colinton Dell is a tranquil park which extends along The Water of Leith, local residents can readily enjoy peaceful woodland walks. Walking upstream takes you towards the Pentland Hills.
The properties in this area range from large detached houses, such as those on Spylaw Park, to unique mill conversions. Those looking for property to buy in Colinton can expect to find a mix of modern homes and period houses.
The Grange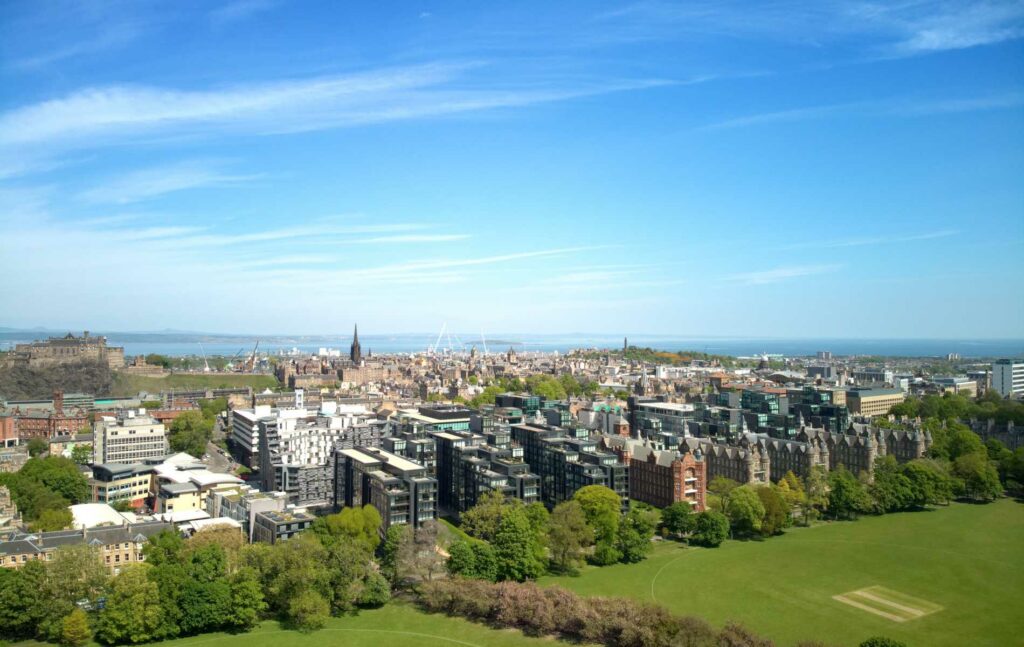 About a mile south of the city centre, The Grange is a popular residential suburb, characterised by the large early Victorian stone-built villas.
The Grange is regarded to be one of the best places to live with a family due to the size of the properties available to buy and large gardens that properties often enjoy, together with the excellent local schools, both state and private.
Addresses such as Newbattle Terrace and Dick Place boast particularly fine examples of Victorian houses in Edinburgh.
For those seeking a more modern property, the neighbouring areas of Pitsligo and Woodcroft offer newer properties.
Inverleith
The area of Inverleith in Edinburgh is well known for its green spaces that include Inverleith Park and the Royal Botanic Gardens. There are also several independent schools in the area that have extensive sports grounds, further adding to the overall green space.
Inverleith is particularly popular with families due to ready access to a number of good schools. Fettes College and The Edinburgh Academy are nearby.
There are many houses of different shapes and sizes to be considered, from large Victorian properties, such as those on Inverleith Terrace, to townhouses including those on Howard Place, and there are also some stunning apartments.
Inverleith is a truly wonderful part of Edinburgh and many homes enjoy views of the city scape including Edinburgh Castle and Arthur's Seat.
Trinity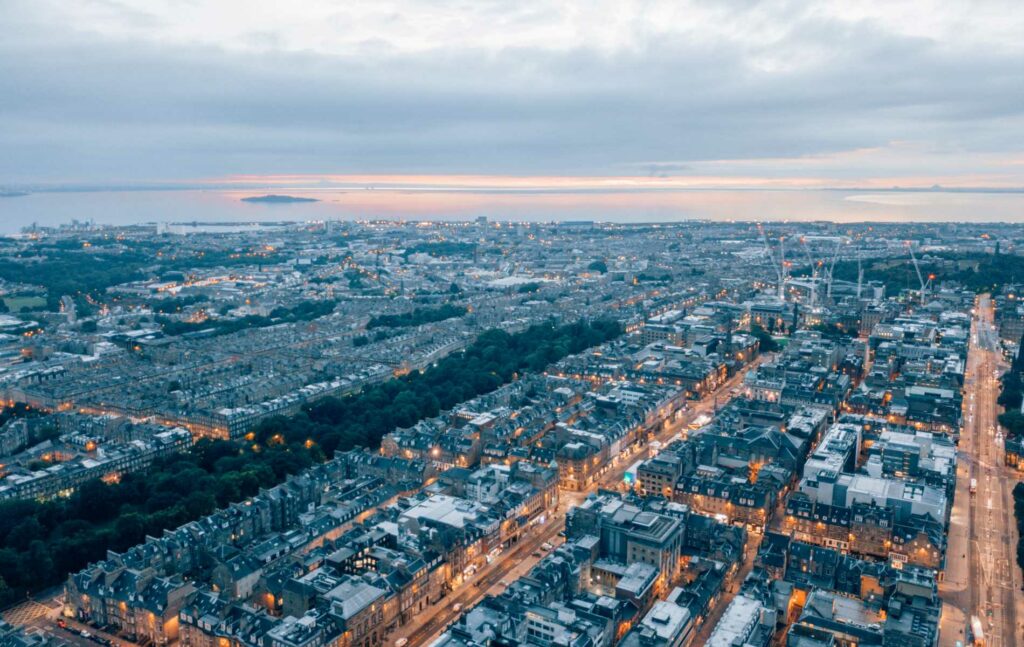 Conveniently located, boasting good amenities, open green spaces, and being close to the beach, Trinity is one of the most desirable places to live in Edinburgh. The area has a vast array of property types, of all styles and ages.
East Trinity Road is a typical example of the varying property styles with houses on the road ranging from original mansions, Victorian terraces and tenements, cottages and even modern developments.
Best places to live in Edinburgh
With so many areas to consider, it can be challenging to navigate the local markets when looking at property for sale in Edinburgh.
An Edinburgh Property Finder can not only assist in deciding on locations that best work for your lifestyle and preferences but will leave no stone unturned in the pursuit of the perfect property.
For a no obligation discussion regarding your plans to buy a property in Scotland please do get in touch.