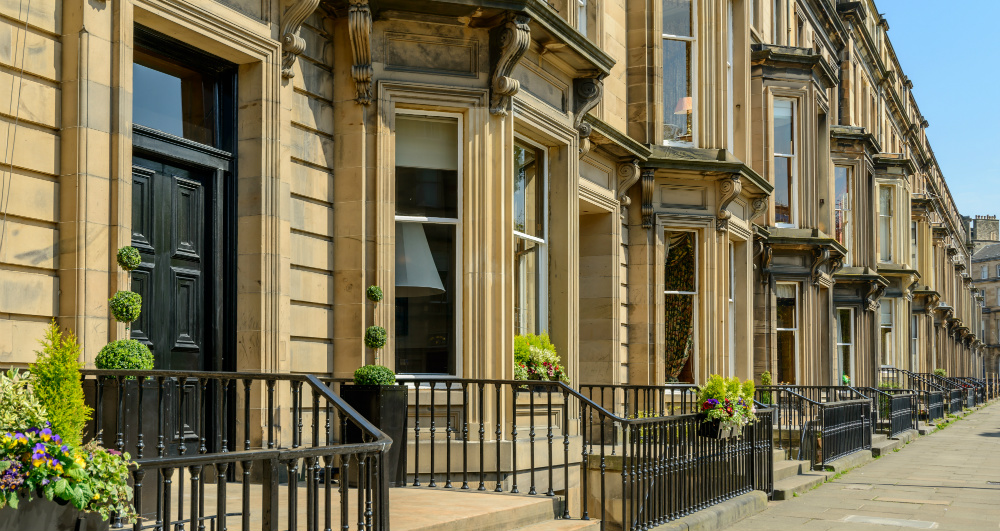 Off Market Property in Scotland
Published Jan 30th 2020
3 mins read
As professional property finders, we are often asked how we go about finding properties for our clients, and if we can source private or 'off market' opportunities which haven't yet been advertised on the 'open' market on web portals. The answer to this is a resounding yes – we source off market property in Scotland.
Garrington Scotland will scour the whole marketplace for properties which will suit their client's needs best, both on and off the 'open' market, ensuring no opportunity is missed.
What does off-market mean?
Off market properties are properties which are for sale but never reach what might be termed the general public domain. They will likely never have been advertised in local estate agents, property websites, classified advertisements or anywhere else.
Such properties typically are often passed over by the vendor into the care of an estate agent, with the strict instruction that buyers are to be located through private networking rather than mass advertising.
How does a seller choose whether to sell off or on the market?
The degree of property available off market tends to be directly connected with the type of property being sold and the market conditions surrounding it, and this will affect the approach the seller takes when selling their property.
For instance in buoyant property markets such as Edinburgh where demand is currently extremely high due to lack of supply, owners can be confident that they have a good chance of selling their properties, particularly centrally located flats and houses, online within the current average time of 21 days.
By marketing their properties at a price under the Home Report Value, and by holding a few 'open house' viewing dates, they can normally hope for a competitive closing date, where multiple bids will be received, and a subsequent offer accepted.
In this respect, at face value, there is little reason for them not to want to bring their property to the open market with an estate agent.
However, there are many properties – even with good market conditions – that will never reach the open market. For example, vendors who have lived in their homes for many years and might be sensitive to having multiple visitors each week to view the property might prefer to take a more selective approach.
For a large landmass, Scotland has a small population and sellers can wish for their property to be kept off the websites so as to keep the sale of their home private from neighbours and friends.
Likewise, particularly with rural property, in slower marketplaces, a vendor may choose not to launch their property online to avoid the property from 'going stale', for momentum to be lost or for buyers to think there is something wrong with it.
Others may also wish to take a 'soft market' approach, where the agent is instructed and holds details, but the property is not launched onto web portals. This can be if the property is particularly difficult to value and if the seller wants to test the market and its response to the advertised value before hitting the open market.
How do we access these off-market properties?
The off-market property transaction environment is essentially a largely invisible subset of the main property marketplace.
Unless you know how to access the off-market property domain, you may simply never know about all the properties that might be an ideal fit against your requirements.
It is therefore in the interest of all discerning buyers to take whatever steps are necessary to engage with this method of property selling.
Due to the fact it is a highly specialised area which often operates largely on the basis of property professionals, their network and relationships within the industry, that can be difficult to achieve unless you have a property finder acting on your behalf.
Off market property
Using our network of valuable contacts to discover properties such as these allows our clients to see the 'bigger picture' of property available to buy. We will also take further proactive steps to unearth property privately where we may use our own personal contacts in the area or write to specific owners to asses their desire to sell in the future.
We have had a history of success approaching owners privately since they will not be liable to pay an estate agent's fee and can avoid openly marketing their properties.
In many respects, finding an off-market property is a great option for our clients as it can avoid the competitive open marketplace.
There is sometimes a catch with off market property, particularly in a seller's market. Often sellers can demand a premium price to sell their property before launching it online, with the idea in mind that they may reach a higher offer should they embark in a competitive bidding scenario.
Included in our property finding service, we will always provide our own independently researched comments on the property's value, so that we can prevent our clients from overpaying or becoming over incentivised by the prospect of an off-market opportunity.
If you are looking for a property in Scotland and would like to ensure you do not miss an opportunity to secure the perfect property we invite you to contact us with details of your requirements.