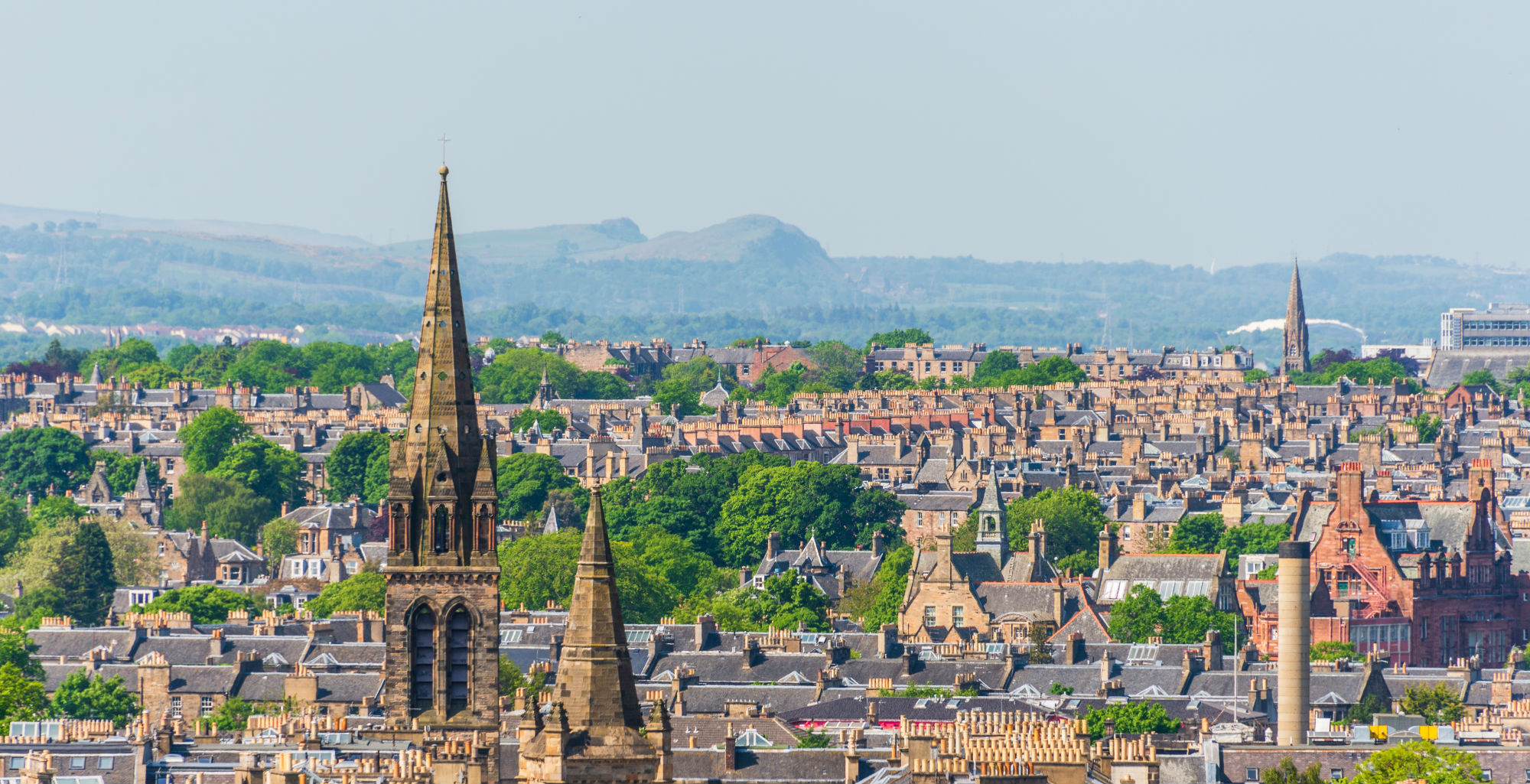 Relocating to Scotland
Published May 10th 2019
3 mins read
As the 'B' word remains on everyone's lips, it has become increasingly apparent that, no matter where you are in the UK, property market activity is dominated by needs based buyers; those who have to sell and buy property for reasons beyond investment purposes.
From those with expanding families to those going their separate ways, there are multiple times in a person's life when a new home isn't just a luxury; it's an essential.
Scotland property market
Scotland is a shining example of a market charged by such buyers; and we are seeing increasing numbers relocating to Scotland's 'central belt'; namely the cities of Glasgow and Edinburgh and their surrounding commutable locations; please see our recent blog on the best places to live outside Edinburgh.
According to industry research, there was a net-in migration to Edinburgh of over 22,000 people from overseas and over 10,000 from within the UK over the past five years, indicating a 12.5% growth.
These statistics are testament to how popular the city is not only for those moving from abroad, but also those relocating within the UK itself.
Why move to Scotland?
So why are so many of these buyers relocating north of the border? Expanding on our area guides contained within this website, to say you get 'more bang for your buck' remains an understatement if we are to compare cities such as Edinburgh and London; the direction in which a great number of our clients come, including myself!
To do a crass price comparison, a young family looking to buy their first family home in, say, the affluent area of Fulham, will expect to pay around £1.4 million for a pleasant four bedroom terraced house at roughly 1,500 square feet in size.
Take their search to the city of Edinburgh and the same money will buy them a 4,000 square foot Edinburgh townhouse for sale in the heart of the capital, or likewise a colossal detached Georgian family home with land just a few miles outside.
With this in mind, and with respect to a growing family, either of the above properties offers a long term prospect that will be difficult to outgrow, saving families tens of thousands of pounds in tax in the future, even despite Land and Building's Transaction tax having higher financial implications than Stamp Duty in the rest of the UK.
Cost of living in Scotland
All things considered, the property is just the beginning for families such as these when it comes to future expenditure; the cost of living has been recorded as 32% cheaper in Edinburgh than London according to data collected from Expatistan.
When it comes to schooling there are some extremely popular and much more affordable options for those sending children to school in both Glasgow and Edinburgh.
According to the Telegraph, The Glasgow Academy and George Watson's College in Edinburgh are some the best choices of schooling from a performance and affordability perspective, currently charging just over £12,000 per annum.
Taking price out of the equation, I truly believe that as Edinburgh, Glasgow and the surrounding areas become ever more exposed to both UK based and international buyers, greatly helped by significant investment being pumped into both cities along with ever expanding flight paths, they offer some of the best places to live in the UK by lifestyle alone.
Scotland Relocation
Having relocated from London to Edinburgh myself, I was quite unaware of the lifestyle upgrade I was to experience in moving, aside from the clear advantage of property value for money.
Edinburgh has its own gorgeous beach and Arthur's seat is a mountain offering daily hiking in the centre of the city. Some might compare this to other popular expat cities such as Hong Kong.
It has also been recognised that there are more trees per head in Edinburgh than any other UK city, and you can find yourself in the rolling country hills within a fifteen-minute drive from the city centre.
For those relocating to Edinburgh, and in fact any other Scottish city, getting around town both for commuting purposes and just general getting around is as near to enjoyable as possible for such a task.
Glasgow has its own subway, Edinburgh has a tram and the buses are renowned for their reliability.
It also takes roughly 45 minutes to get across both these cities by foot, and less for smaller cities such as Dundee and Aberdeen.
For those looking for rural living, regular train services bring commuters into these cities within 30 minutes, where buyers can expect to enjoy sizable homes in and around quaint country villages and coastal locations such as North Berwick, which is pretty special if you compare the same time in London, which will merely bring you to another suburban area of the city.
Property Finders in Scotland
Harking back to needs based buyers and having been one myself, feeling priced out of London and unable to live in the right space or location, it is no wonder that those requiring new homes are coming north for the quality of life – property-wise and beyond.
If you're considering relocating to Scotland and would like to discuss your plans and our services without obligation please contact us to talk to a member of the search team.