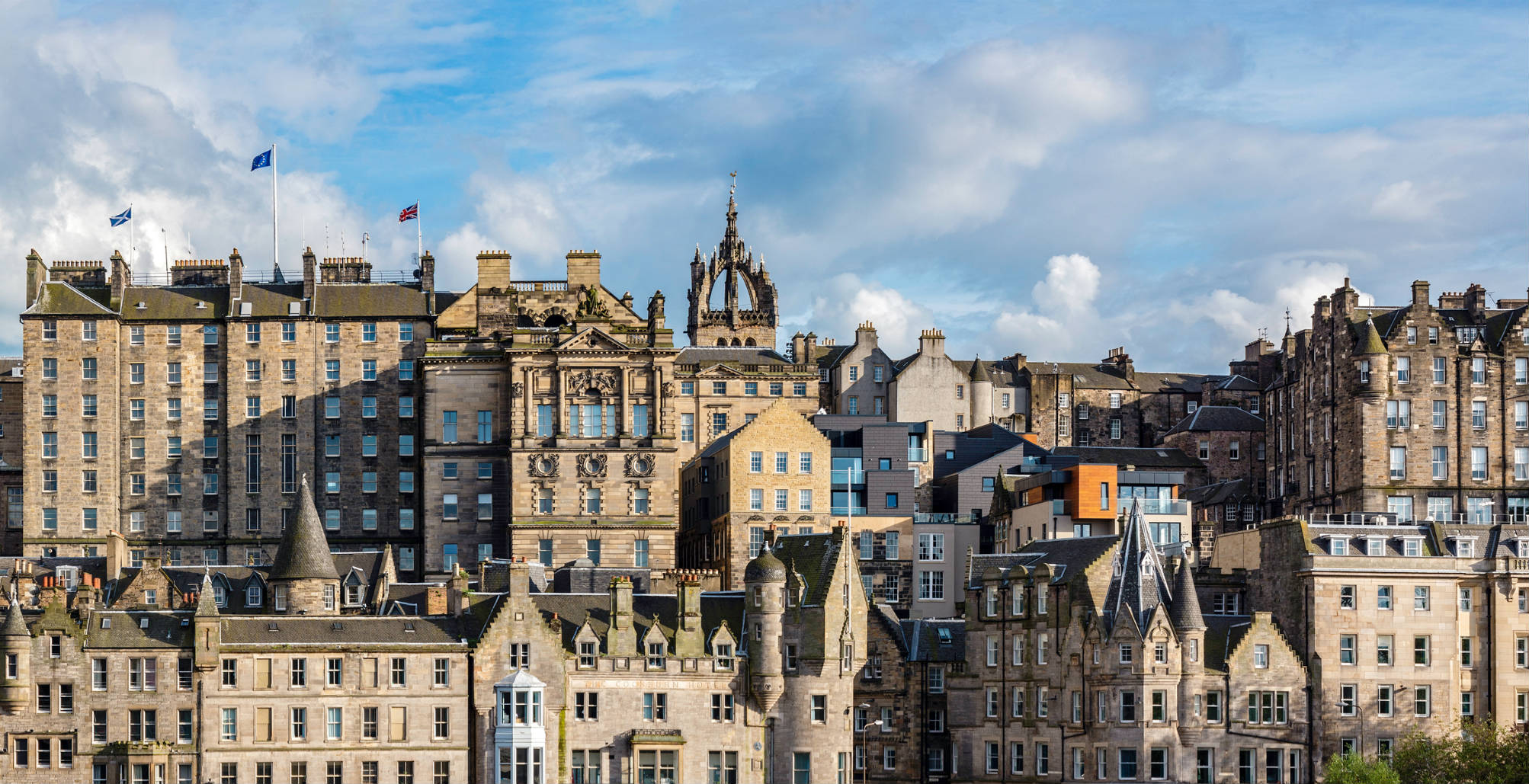 Scottish Architecture | Exploring Architecture in Scotland
Published Jun 20th 2023
4 mins read
From medieval castles to modern buildings, Garrington Property Finders shares key knowledge and outlines Scottish architecture.
Across Scotland there are many fine examples of different styles of architecture from varying eras. Set against the country's varying terrain there are all types of buildings from castles to crofts, large Georgian houses to Victorian tenements.
Alongside the properties which continue to be used as residential homes Scotland also has many structures of notes including several iconic bridges and many lighthouses dotted along the vast coastline. As property finders we are well placed to discuss Scottish architecture.
History of Architecture in Scotland
A country that is steeped in history and culture, Scotland's architecture is a testament to this rich heritage. The architecture of Scotland is renowned for its distinctive style, which is a blend of various influences, including Celtic, Romanesque, Gothic, and Renaissance.
Scotland has a rich history of architecture, spanning from the medieval period to the modern era. The country's unique geography, with its rugged coastline and rolling hills, has influenced the design of its buildings over the centuries. Earliest surviving examples of Scottish architecture date back to the Neolithic period, with the construction of stone circles and burial tombs.
The country's architectural history is also marked by the influence of the Romans, who built forts and roads across Scotland.
During the medieval period, castles, cathedrals, and abbeys were built and many still stand today.
Bringing in a new style of architecture, the Renaissance period was characterised by symmetry, proportion, and classical motifs.
In the modern era, Scotland has continued to produce innovative and striking buildings, such as the Scottish Parliament building in Edinburgh.
Period property in Edinburgh
Edinburgh saw a boost in property development following the Act of Union in 1707, which united Scotland and England into 'One Kingdom by the name of Great Britain'. Many of the city's homes were within tenement buildings; very tall properties, not particularly safe, cramped living conditions and piled high to supply as many homes as possible.
The Old Town area runs on a downward slope from Edinburgh Castle to Holyrood Palace. The buildings in the area are some of the earliest 'high rise' residential buildings in the world. Whilst much of the medieval street plan has remained to this day, many of the buildings were rebuilt after the Great Fire of Edinburgh in 1824.
In 1752 the town council proposed a new town was built, terraced houses built on symmetrical streets, intended to alter Edinburgh's cityscape. The streets in New Town were named to celebrate of the Act of Union. New Town was built in stages over roughly a 100 year period, this is reflected in the architecture.
Many of the images we see today of Edinburgh are focused on either Old Town or New Town areas of the city, the properties are preserved around 5,000 being recorded as listed buildings and the areas together form a UNESCO World Heritage Site. That's not to say new developments in the area are not permitted, the council have permitted several modern additions over the years; the period properties stand side-by-side to their more modern counterparts.
Historical homes in Glasgow
Much like Edinburgh following the Act of Union, Glasgow saw an increase in building largely down to the huge boost to trade which had been generated by the Union; Glasgow's economy grew rapidly.
Glasgow is known for its tenements and remain to be favoured places to live for their high ceilings, large rooms and characterful period features. The Hyndland area of Glasgow being the first tenement conservation area in the United Kingdom.
The most notable architecture through Glasgow is that from the late 19th century and early 20th century; the "Glasgow Style" which was developed by Charles Rennie Mackintosh. Mackintosh was an architect and designer throughout the Arts & Crafts movement, there are several buildings which offer fine examples of his work in Glasgow such as the Glasgow School of Art and the Scotland Street School.
Aberdeen architecture
After a major fire in the mid 1700's which destroyed much of the then wooden built Aberdeen, the city fathers instructed that all property should be built using the local granite of which there was an abundance available. This triggered an increase in local mining of granite and ultimately led to what we now know Aberdeen to be as the "granite city".
Properties, particularly those in the Bieldside area of Aberdeen are particularly sought after, many houses built in the 1900's using granite in keeping with the rest of the city.
Character property in Inverness
One of Scotland's most historic cities located in the Scottish Highlands, Inverness has some impressive historic buildings in its midst. Perhaps the longest standing property, recorded to have been built in 1593, is Abertarff House.
Inverness saw much redevelopment of its buildings through the Victorian era, in line with the building work taking place in Glasgow and even London. Many handsome properties are located with the Crown conservation area of Inverness, many are in fact listed with addresses such as those on Southside Road being particularly prestigious.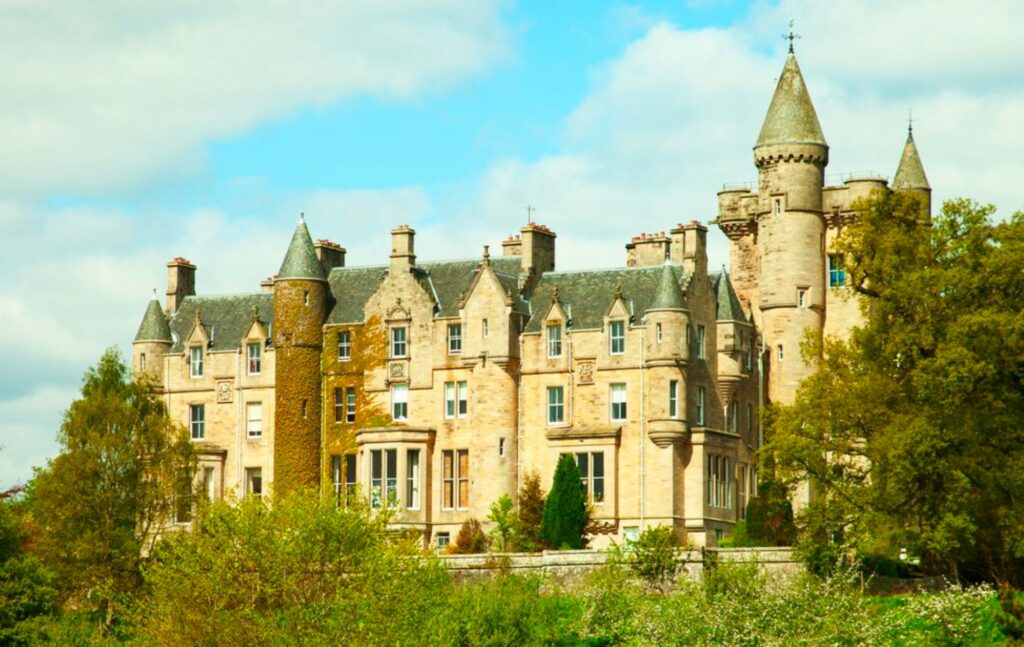 Castles in Scotland
Castles in Scotland were built through all periods of history, some retained their original identity where others were added to, extended and remodelled over the years. In some cases properties might be deemed castellated house rather than castle – meaning they have the features of a castle, primarily battlements.
Read more about Castles in Scotland in our dedicated blog on the topic.
Scottish Vernacular
As with all vernacular architecture the vernacular seen in Scotland was built using local materials and methods handed down through the generations. In Scotland in particular, where stone was in good supply many of these properties were built using more stone and less wood that might be seen elsewhere.
Many of the whitewashed properties seen in images of Scotland, often isolated surrounded only by rugged Scottish terrain, are Crofters Cottages. A croft is a small agricultural dwelling which will be situated in the northern counties of Scotland only. A landlord might have several crofts on his estate and receive rent from the tenant crofter. A series of Acts have been passed over the years protecting the crofters and Crofts are regulated by the Crofting Commission.
It is possible to purchase a croft but they rarely become available and are often only advertised very locally.
Buying a period property in Scotland
Scotland is a country with a rich architectural heritage that spans centuries. From the medieval castles and cathedrals to the modern buildings of today, Scotland's architecture reflects the country's long and complex history.
Whether you're interested in history, design, or simply appreciate beautiful buildings, Scotland's architecture has something to offer and is an exceptional place to live as a result.
If you're considering buying a period property in Scotland we would be delighted to assist, whether it's simply finding the perfect character filled home, helping decipher the implications of a properties listing or sourcing an extraordinary example of Scottish Architecture in the form of a country house, our team of professional property finders have the knowledge and experience to help. For a no obligation discussion regarding your property requirements please call us today.