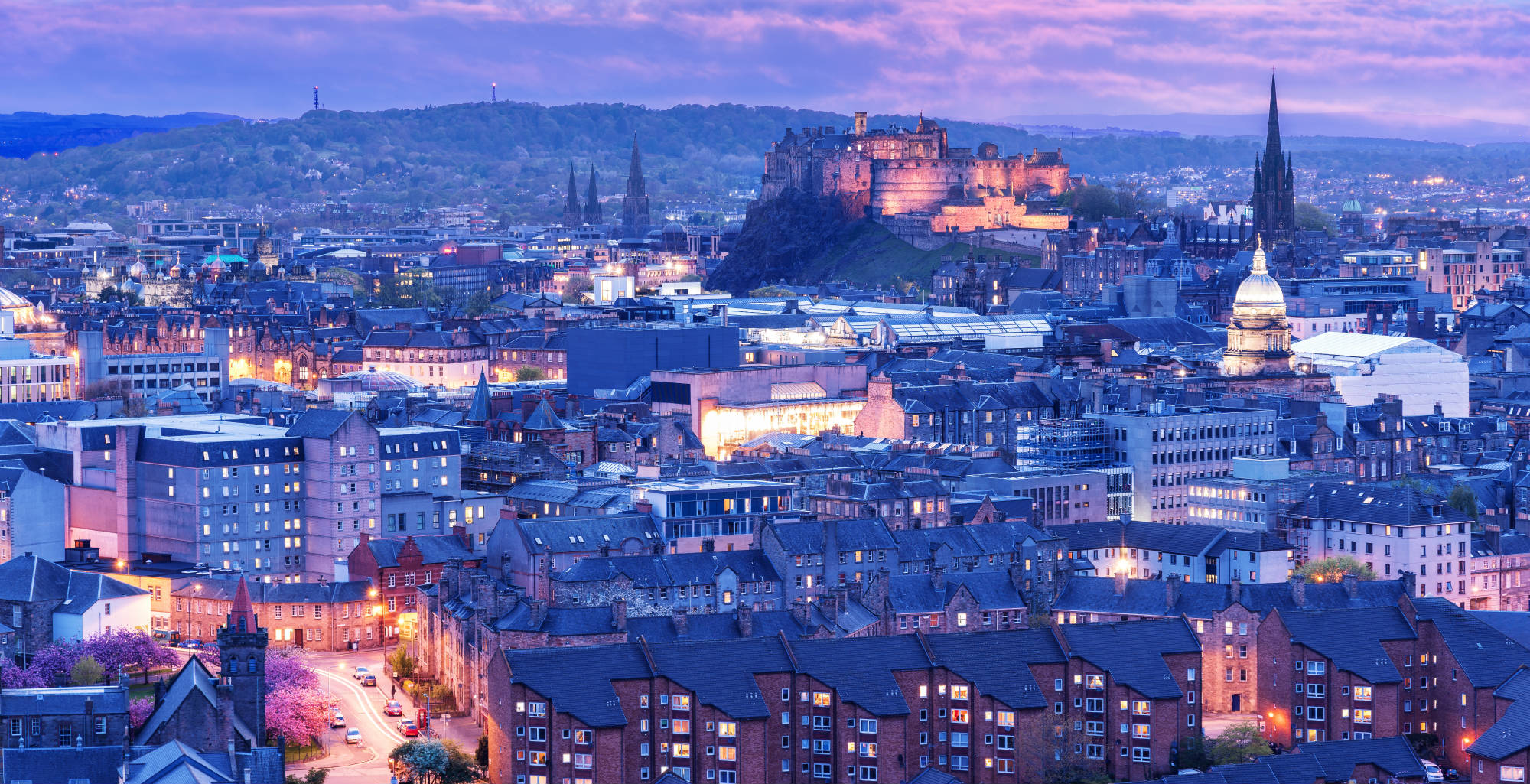 Investing in Edinburgh | Advice from buying experts
Published Apr 26th 2019
3 mins read
With its iconic architecture, buzzing culture and nightlife and world-famous education system, combined with its relative affordability, Edinburgh is without doubt one of the most rewarding cities to invest in buy to let across the UK. If investing in Edinburgh interests you and you are wondering where to buy, this article should help you.
The University of Edinburgh, alongside other popular universities such as Heriot-Watt and Edinburgh Napier, draws thousands of students into the city centre year on year, and demand for student accommodation is constant.
Likewise, as Edinburgh continues to thrive as an international business destination, competition for rental accommodation is fierce for those professionals relocating to the city.
Why Edinburgh?
One of the major factors that attracts investors to Edinburgh is the balance between potential capital appreciation and rental yield. Most landlords can enjoy a good rental yield, the current average is around 6% at the time of writing, whilst realistically expecting annual increases of capital value if they have invested in a well-located traditional tenement flat or new build apartment.
HMO (Houses in multiple occupation) properties are highly sought after by landlords as these offer the high yields and, at present, a HMO licence in Edinburgh is relatively straight forward to acquire in comparison to other cities such as Glasgow.
In such a relatively small city, you can run the risk of over generalising when it comes to investment opportunity.
Edinburgh has many different localities, all with their own attributes which can have an impact on how much rental demand there is and the overall yields achievable, in both capital growth and rental terms.
Here we look at some of the best locations for buying rental property in Edinburgh.
Leith and The Shore
In recent years, and thanks to the huge regeneration of much of the area, Leith and The Shore of Leith have seen significant growth in demand and any prospective investor should be looking to get their hands on the buy to let opportunities here.
With trendy new bars and yoga studios popping up along Leith Walk and exciting new restaurants, including The Lighthouse Bar on the Fingal ship, opening on The Shore, the demand from students and young professionals in the area is ever increasing, and amenities such as the expansive Ocean Terminal shopping centre only add to the attraction.
There is a creative atmosphere in Leith which adds to its allure and there is a diverse array of architecture and property types for landlords to consider to suit their needs best.
The St James' development at the bottom of Leith walk is set to increase capital and rental values dramatically when it completes in 2020, and the proposed tram route up Leith Walk and past The Shore will without doubt have a positive impact on property in the area.
Leith Walk is just a 30 minute walk from Edinburgh Waverley Train Station or there are regular buses which offer a 10 minute travel time.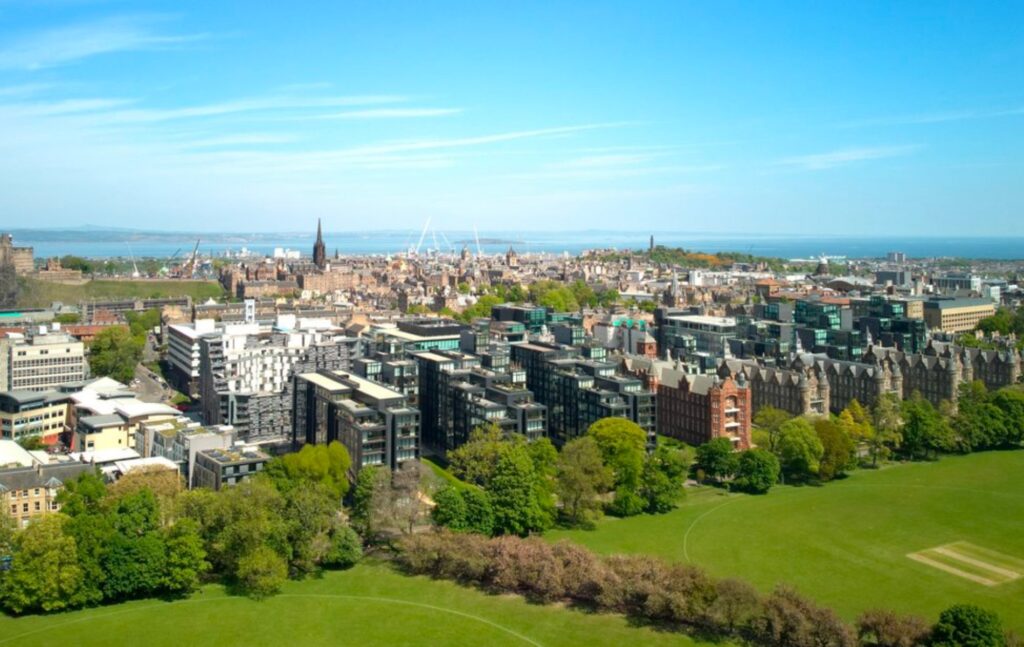 Newington, Marchmont and Bruntsfield
Newington, Marchmont and Bruntsfield are three relatively small neighbourhoods located alongside one another to the south of Bruntsfield Links and The Meadows which is one of Edinburgh's largest and most central green parks.
Rows of impressive early and late Victorian tenement buildings are iconic to the area which as a whole is sometimes referred to as Warrender Park after it was developed by Sir George Warrender.
The area is popular with students due to its proximity to The University of Edinburgh, Edinburgh Napier University and the Edinburgh College of Art.
Amenities along Bruntsfield Place and Morningside Road are extremely convenient and in recent years have improved significantly, with many new independent cafes and restaurants making an appearance.
The traditional nature of the tenement buildings are an attractive proposition for investors looking for an investment which historically is proven to provide good capital growth and a reasonable rental yield.
Waverley Station is around a 25 minute walk away and the eclectic shops and bars of the Grassmarket are roughly a 15 minute walk.
Dalry and Gorgie
Recent attention has rightly been paid to Dalry and Gorgie, areas to the south of Haymarket Station, to the west of The Meadows.
Within striking distance of the business centre of Edinburgh, and a short bus journey to all the amenities of the City Centre as well as Edinburgh Napier in Merchiston.
These locations are swiftly attracting more and more young professionals and students who perhaps cannot afford to be further into town but still wish to be 'part of the action'.
Yields achieved in these areas tend to be higher than others due to the relative affordability of the properties for investors and the high level of demand from tenants of many different demographics.
Huge development projects in nearby Haymarket and Fountainbridge have helped these areas to regenerate, having once been seen as 'downmarket', and there is a huge amount of scope for growth here.
Investment property in Edinburgh
These are just a few locations in Edinburgh that should be on any investor's top list for buy to let property. If you're considering investing in property in Edinburgh our professional property finders would be delighted to assist.
For a no obligation discussion regarding your requirements and our services please contact us.