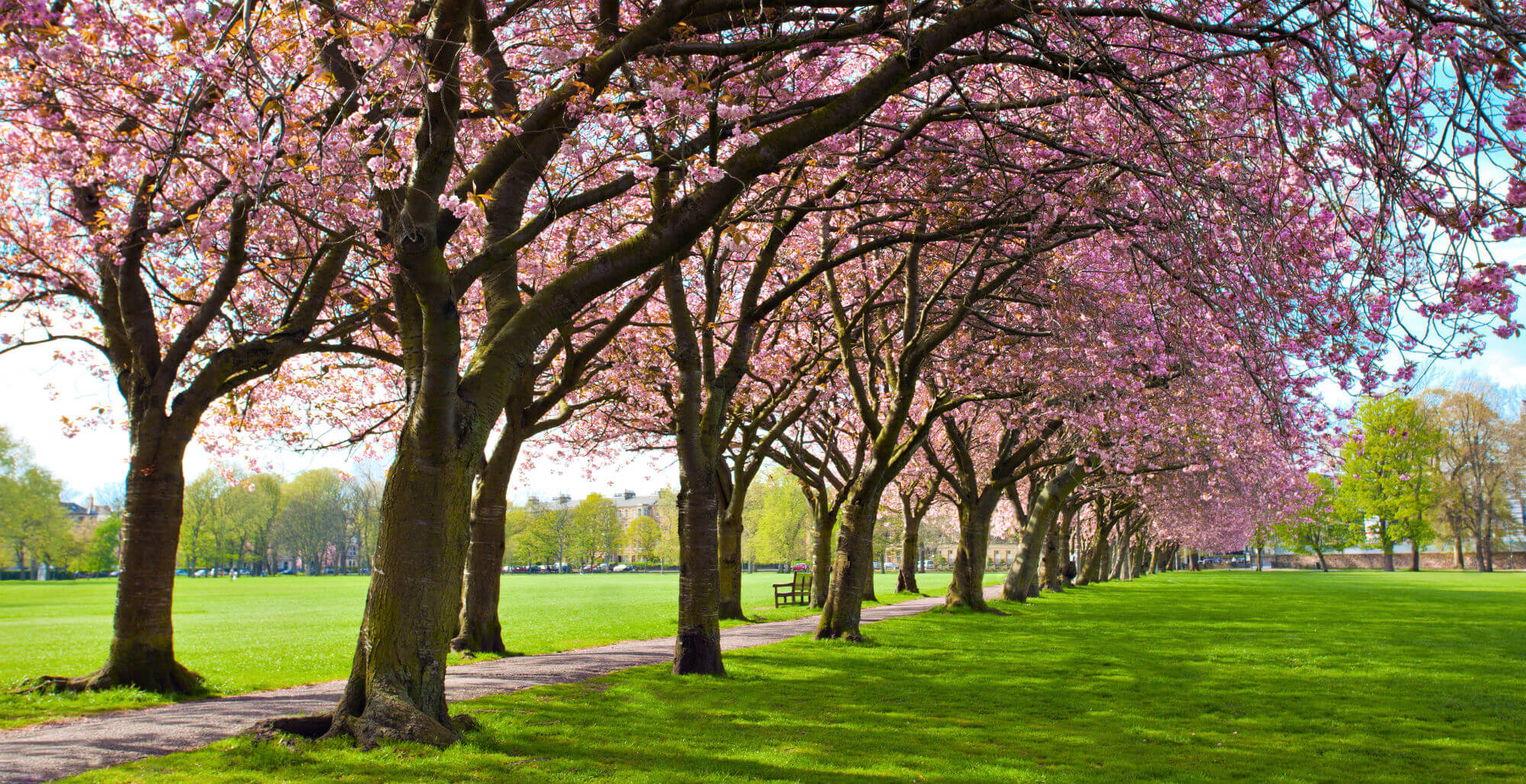 Edinburgh South | Properties for sale
Published Oct 22nd 2019
3 mins read
Famed not only for their delightful greenery and wide peaceful roads Some of our clients' most favoured locations to look for properties in Edinburgh South.
The area continues to be one of the most popular areas of the city to buy property, particularly for those who are raising families and looking for more space than areas such as the New Town and West End can deliver.
The Grange
The Grange is set in a leafy conservation area south of The Meadows and is home to some of Edinburgh's most impressive detached properties.
In fact, some of these houses, which often come surrounded by stretches of fine gardens, could be compared with that of sizeable rural family houses outside the city, and are simply jaw-dropping in grandeur.
Of course, they do come with a price tag, with the best detached houses selling north of £2 million.
There are some fabulous local golf courses to be enjoyed too, with Prestonfield just a short walk away.
Morningside
Home to one of Edinburgh's most sought after private schools, George Watsons, Morningside is a firm favourite with well-heeled Edinburgh residents looking for more greenery, great schooling options, wonderful independent restaurants and shops, and a warm community environment.
The Dominion, an independent cinema, is also a firm favourite of Morningside's eclectic venues.
Newington
Nestled between two of Edinburgh's most iconic green spaces, Holyrood Park and The Meadows, Newington has always been popular with families, young professionals and students alike.
Its proximity to the University of Edinburgh, and a number of vibrant music and arts venues, namely Summerhall, along with its proximity to Princes Street and Edinburgh Waverley, make Newington a desirable 'young' location.
With its pretty Victorian houses and with being so close to some of the best schools in Edinburgh families also delight in living here.
Merchiston
Famously home to some of Edinburgh's most prolific writers, Ian Rankin and Alexander McCall Smith to name a couple, Merchiston is a charming residential area of Edinburgh, which also encompasses much of the Napier University campus.
Much like Newington, this has drawn interest from a variety of property purchasers, either looking for a spacious family home with a private garden or a desirable student flat.
Morningside Road is home to many delightful local restaurants and benefits from a Waitrose.
Neighbouring Colinton provides additional local amenities such as a library and tennis club, and Merchiston School for boys is a popular option for schooling. Those looking for a larger than average home will likely be able to find it in Merchiston, there are some very large detached homes in the area.
Blackford
To the south of The Grange is the area of Blackford, which has gained popularity recently for its relative affordability compared to its exclusive neighbour.
Blackford Hill, home to the Royal Observatory, comprises roughly thirty acres of gorgeous parkland and nature trails to explore and Hermitage House visitor centre is a popular attraction for families.
Craigmillar Park Golf Club is also set conveniently near for Blackford residents to enjoy.
Buckstone
For those willing to make home slightly further out from the more central areas around Morningside, Buckstone is a fantastic choice.
The gorgeous Braid Hills (and famous Buckstone Slab viewpoint) can be enjoyed by residents here, and stunning views of the Pentland Hills gives the area a sublime rural feel, whilst being within touching distance of the bustling city.
Likewise, the Pentland Hills Regional Park has a vast range of activities – hiking, skiing, horse riding and cycling to name just a few. Pretty detached houses in Buckstone are, at the time of writing, selling at around £700,000.
Swanston
Swanston, a delightful village, continues to be one of South Edinburgh's secret gems and is still within striking distance of the city centre.
Whilst also being close to the Pentland Hills, and enjoying the sensational views it offers, Swanston is also home to one of the city's 'countryside' farms, Swanston Farm, where residents can enjoy retreating the farmyard animals, a delightful brasserie, and equestrian and golfing activities.
A lovely 4/5 bed house can be found for around half a million here, although some of the best properties can still achieve north of £1 million.
Properties in Edinburgh South
Please do get in touch with Garrington Scotland if you are looking to buy a property and would like further information regarding our services.
Many families in these locations prefer to sell their homes off-market to avoid large numbers of viewers entering their property and to have a more private selling experience.
We pride ourselves in having access to many of these off-market opportunities and source some of Edinburgh's most prestigious homes for our clients.