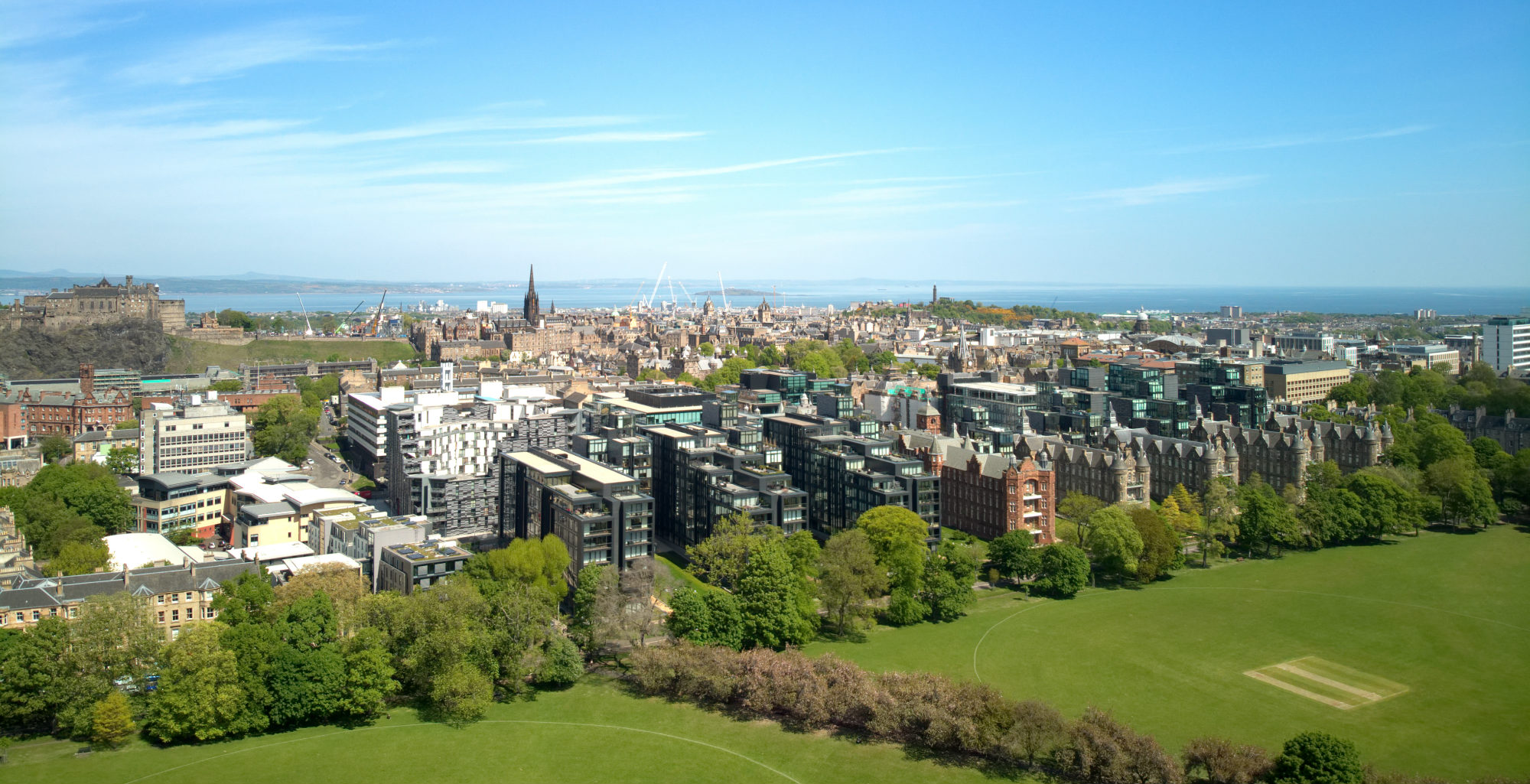 Edinburgh's most exclusive addresses
Published Mar 13th 2019
3 mins read
As the capital city of Scotland, and the UK's largest financial hub outside London, it is no surprise that certain areas of Edinburgh are home to some of the most exclusive addresses not only in Scotland but across the UK.
Edinburgh's prime market is small and exclusive, meaning that supply is almost always low, no matter the market conditions, and demand ever increasing.
Here I will present some of the key prime locations in Edinburgh which we always have our eyes on at Garrington Property Finders.
New Town
Arguably the most prestigious city centre location, New Town is home to some of the most beautiful and iconic Georgian architecture in the UK. The New Town is organised in a grid to the north of Princes Street, Edinburgh's main shopping high street overlooking Edinburgh Castle.
Properties in the New Town area tend to be beautifully proportioned, with sky high ceilings typical to the Georgian era, and most have access to well-manicured communal gardens. Roads such as Northumberland Street, Moray Place, Drummond Place and Heriot Row are particularly sought after.
Stockbridge
Stockbridge is popular bohemian residential location on the edge of the New Town with beautiful sandstone buildings and a cosy village atmosphere. It hosts a charming farmer's market in the square every Sunday and the picturesque Water of Leith river runs through it, providing a pretty walk along the valley to the historic Dean Village.
Very popular with families and slightly more affordable than New Town, there are several roads which should be on any buyers top list, namely Ann Street, known as the most prestigious street in Edinburgh, where huge detached houses with immaculate private gardens are in high demand. Saunders Street, Learmonth Terrace and Dean Terrace are also firm favourites in the area.
West End
On the western edge of the New Town boasting similarly beautiful architecture but with its own unique atmosphere, the West End has many charming independent boutique shops, local restaurants and bars, whilst being home to the financial and business centre of Edinburgh.
Vast columned entrances line the streets here and there is certainly a feeling of grandeur in the West End. Danube Street, Wester Coates Gardens and Chester Street offer some of the West End's most spectacular residences.
Morningside and Bruntsfield
Situated southwest of the beautiful green 'Meadows', Morningside and Bruntsfield are neighbouring locations with their own unique village communities and represent some of Edinburgh's finest Victorian architecture.
These are quieter areas ideal for families as they are not only more affordable than their northerly neighbours but play host to two of Edinburgh's top private schools – George Watson's College and George Heriot's School. Superb detached properties can be found on Bruntsfield Place, Etrrick Road, Midmar Gardens and Hermitage Gardens.
Marchmont and The Grange
Located just to the east of Bruntsfield and directly south of the Meadows, Marchmont and the Grange are renowned for their iconic stretches of Victorian sandstone terraced houses, with castle-like turrets which give them a stunning fairy-tale appearance. e
Whilst dotted with, albeit high end, student accommodation due to the proximity to the university, the area is popular with families. The location is quiet, well connected and within proximity to the top schools. Hope Terrace, Grange Loan and Cumin Place are some of most desirable addresses in the area.
Bellevue, Hillside and Broughton
Traditionally less desirable than the neighbouring New Town, Bellevue, Hillside and Broughton are not only now a hotspot for growth in the city due to its city centre location, but there are some exceptionally prestigious roads hidden in this area which have always been known as prime Edinburgh.
Regent Terrace and Carlton Terrace offer exceptional Georgian townhouses many of which benefit from impressive views over Arthur's Seat, Regent Gardens, Edinburgh Castle and the Scottish Parliament.
The most exclusive addresses in Edinburgh
The above listed areas are a selection of locations which include a large number of exclusive, prime addresses in Edinburgh. There are several other locations which are home to a few fantastic addresses.
Murrayfield, home to the Murrayfield stadium, has some of the most sought-after homes on Ravelstone Dykes and Murrayfield Avenue, and there are some spectacular detached homes set away from the road and within walking distance of the city centre.
Trinity is another location which has gained in popularity over the years and is home to some impressive homes on, for instance, Wardie Road.
The historic port of Leith in the east side of the city is increasing in popularity year on year with huge regeneration plans, the new Engine Yard development is in high demand, but has always had its own prime streets which transact at much higher levels than other areas, namely on Bonnington Terrace and Newhaven Road.
Edinburgh is home to some of the most impressive prime real estate, those fortunate enough to be able to purchase a home in one of these addresses will not be disappointed.