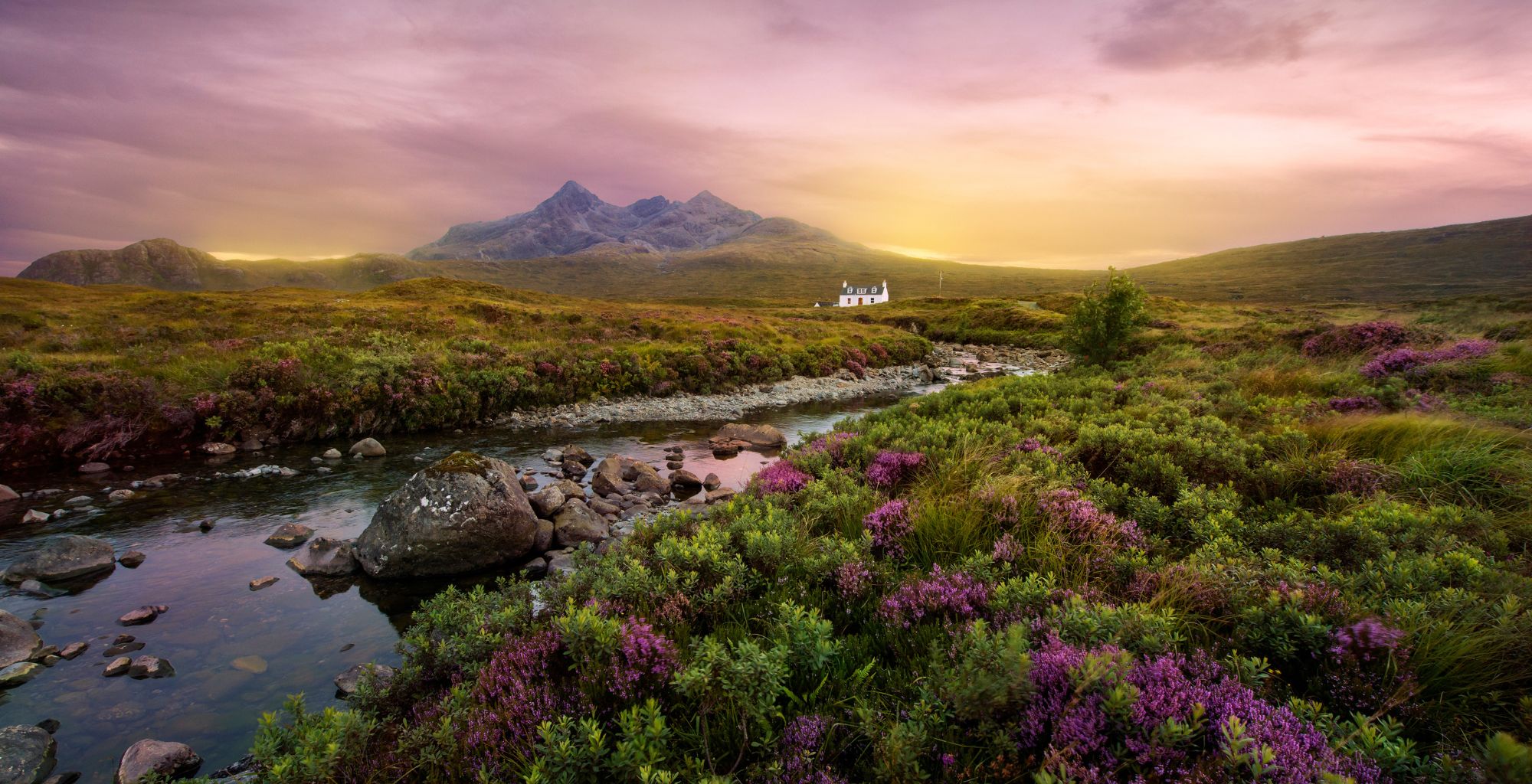 Living in the Highlands | A majestic wilderness to call home
Published Jun 2nd 2023
5 mins read
Those considering living in the Highlands may have some questions regarding what it is like to live there, is it an ideal place for families to reside and given its remoteness in parts, is there good access to goods and amenities?
In this blog, we've highlighted information surrounding living in the Highlands that might be useful to those considering moving to this beautiful region of Scotland.
Where is the Scottish Highlands?
The Scottish Highlands are a rugged and mountainous region located in the northern part of Scotland. The area covers the largest portion of the country, with no official boundary, but generally includes the northern two-thirds of the mainland.
The Scottish Highlands are known for their stunning natural beauty, including mountains, lochs, and glens, as well as their rich history and culture.
Inverness is actually considered the capital of the Scottish Highlands and is located in the northern part of Scotland. It is often used as a base for exploring the surrounding areas, including the nearby Cairngorms National Park, Loch Ness, and many other beautiful and historic sites throughout the Highlands.
The distance between Inverness and the Scottish Highlands can vary depending on where you are specifically referring to, as the Highlands cover a large area, but generally speaking, Inverness is located right in the heart of the Highlands.
Can you live in the Scottish Highlands?
Yes, absolutely. Anyone can live in the Highlands, it's how you choose to live your life in the Highlands that counts.
Fresh air, breathtaking scenery, a low crime rate, and an abundance of activities, both indoor and outdoor, are all hugely appealing to those thinking of living in the Highlands.
The Highlands is the biggest region in Scotland and yet has the lowest population per square kilometre, which is why most of the Highland regions still have a very tight-knit community spirit with people still helping everyone out, but without invading personal space.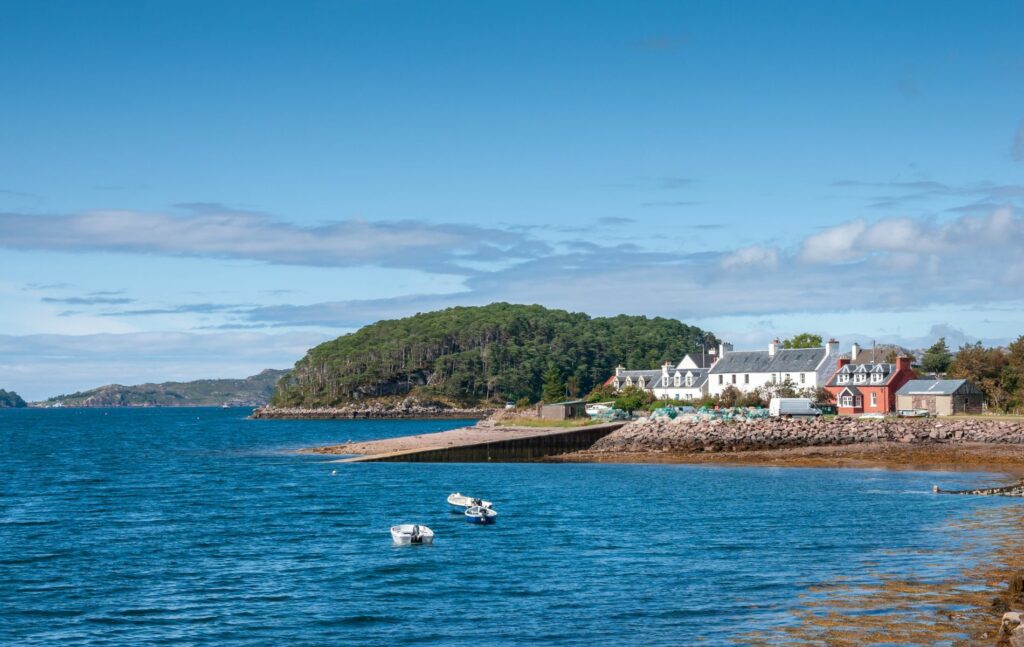 Key considerations when living in the Highlands
Where do you want to live?
The Highlands are generally divided into several distinct areas, each with its own unique character and attractions. Here are a few examples:
West Highlands – This area is known for its rugged coastline, dramatic mountain ranges, picturesque villages, and popular destinations such as Fort William, Glencoe, and the Isle of Skye.
North Highlands – This area is characterized by its remote and wild landscapes, including the stunning Caithness and Sutherland coastlines, as well as the rugged peaks of the Assynt and Torridon mountain ranges.
Cairngorms National Park – This is the largest national park in the UK and is home to some of Scotland's most spectacular scenery, including the Cairngorms mountain range, ancient forests, and abundant wildlife.
Moray Speyside – This area is known for its beautiful beaches, historic castles, and world-famous whisky distilleries.
Inverness has been voted one of the happiest places to live numerous times in recent years with the residents saying that they feel safe and secure.
These are just a few examples, but there are many other areas within the Scottish Highlands worth exploring, each with its own unique beauty and charm
Which local amenities do you require?
Shops and supermarkets – There are many shops and supermarkets throughout the Highlands, including major chains such as Tesco, Morrisons, and Asda, as well as smaller local stores.
Healthcare – The Highlands has a comprehensive healthcare system, with hospitals, clinics, and medical practices available in many areas.
Education – There are many schools and educational institutions throughout the Highlands, including primary and secondary schools, as well as colleges and universities.
Public transportation – There are bus and train services throughout the Highlands, providing access to many of the area's towns and villages.
Restaurants and cafes – Many restaurants and cafes throughout the Highlands offer a range of local and international cuisine.
What is the weather like in the Highlands?
Generally speaking, the Highlands have a cooler and wetter climate than the rest of Scotland, with temperatures ranging from an average low of 1°C (34°F) in winter to an average high of 19°C (66°F) in summer.
In the winter months (December to February), the Highlands can experience snow and ice, particularly in the higher elevations, which can make driving and outdoor activities more challenging. In the summer months (June to August), the weather is generally milder and sunnier, with longer days and more opportunities for outdoor activities.
Living in the Highlands with family
Living in the Scottish Highlands with children can be a wonderful experience, with plenty of opportunities for outdoor activities. Here are a few things to consider:
Outdoor activities – The Highlands offer a range of outdoor activities that are perfect for families, including hiking, biking, fishing, skiing, and more. There are many beautiful parks and nature reserves throughout the region, as well as beaches, forests, and mountains to explore.
Community – The Highlands have a strong sense of community, with many small towns and villages where families can get involved in local activities and events. There are also many family-friendly festivals and events throughout the year, including Highland Games, music festivals, and more.
Education – The Highlands have a range of excellent schools and educational institutions, including primary and secondary schools, as well as colleges and universities. There are also many opportunities for cultural and artistic enrichment, with museums, galleries, and cultural events throughout the region.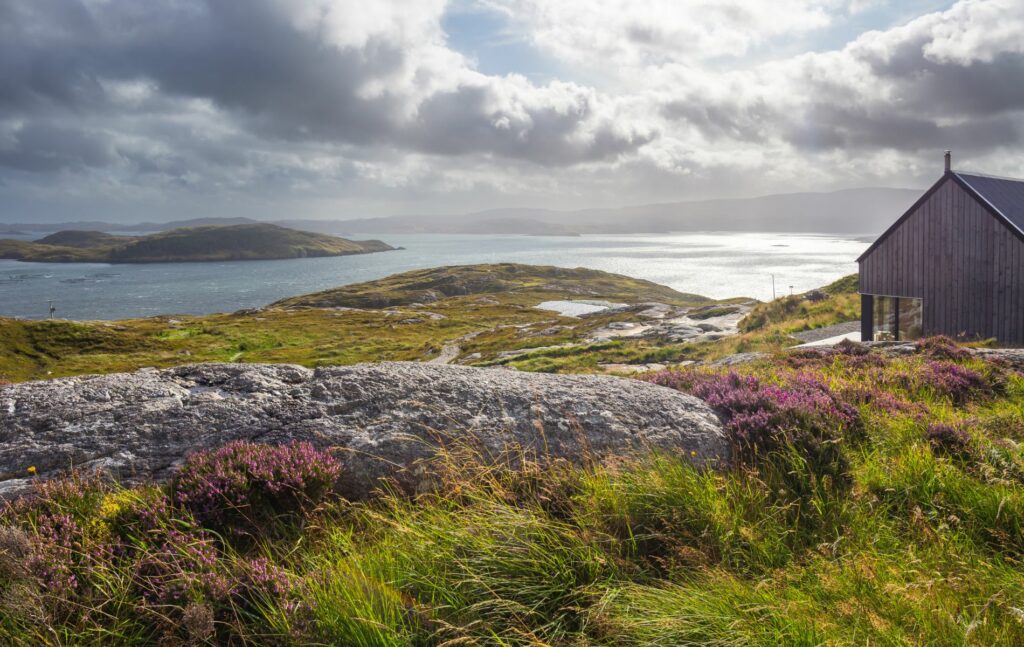 Schools in the Highlands
Primary Schools
St Clemonts school
Knockbrek Primary School
Central Primary school
Secondary Schools
Culloden Academy
Inverness High school
Inverness Royal academy
Independent Schools near The Highlands
Gordonstoun is the closest private school to the highlands and one of the UK's top independent schools for boarding and day pupils aged 4 ½ to 18. It has been the world leader in character education for over 80 years and was the birthplace of the Duke of Edinburgh's Award.
Goods and services in the Highlands
Although the Highlands is on mainland Scotland, some delivery companies think the Highlands are on a separate island from the rest of the UK therefore charges can sometimes be pricey in comparison to the rest of the country. Supermarkets operate a delivery service to most homes, however, some areas don't have the drop-to-door service. Instead, they are offered to collect goods from a nearby collection point.
Local fish, vegetable, egg, and bakery deliveries from your local suppliers straight to your door (usually once a week). You'll often find honesty boxes scattered about the countryside selling veg, eggs, jams, chutney, etc.
Tradespeople also operate throughout the Highlands, again some areas may find that call-out charges are higher due to location.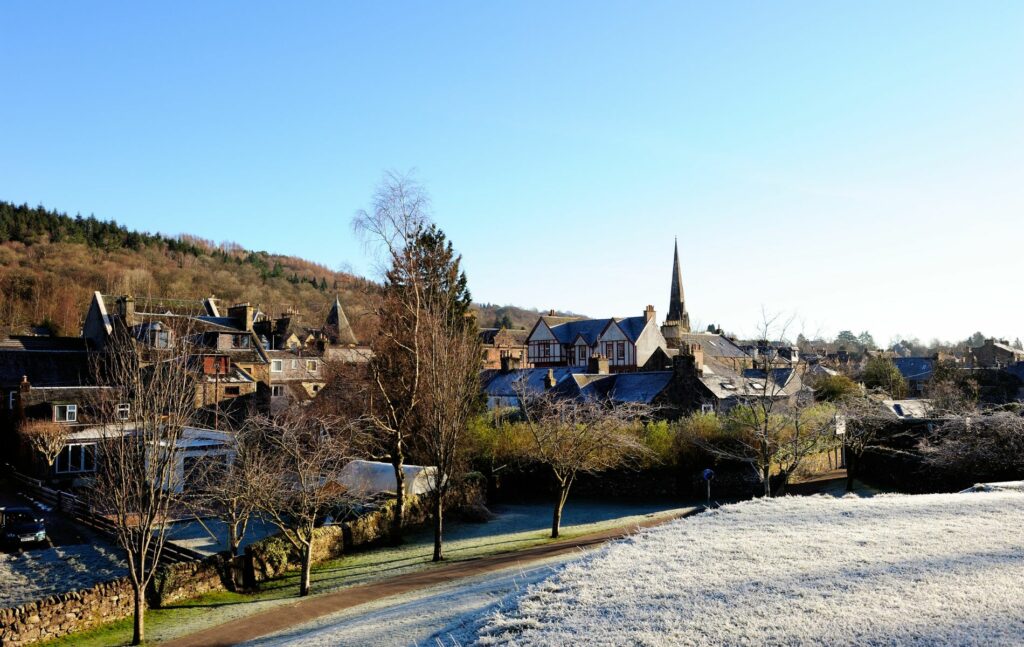 Health benefits of living in the Highlands
Living in the high altitude of the Highlands can have several health benefits, research has shown that living in high-altitude areas can lead to a decrease in the prevalence of chronic diseases such as heart disease and diabetes.
Living in the Highlands
A property finder in Scotland can prove to be a valuable resource of local information and additionally offer access to exclusive opportunities.
If you're looking for the perfect location that meets all your property requirements, it may be helpful to take some time to visit the area before committing. A dedicated buying agent acting solely in your interests can be incredibly advantageous.
To learn more about our property-finding service please do get in touch for a no-obligation discussion.