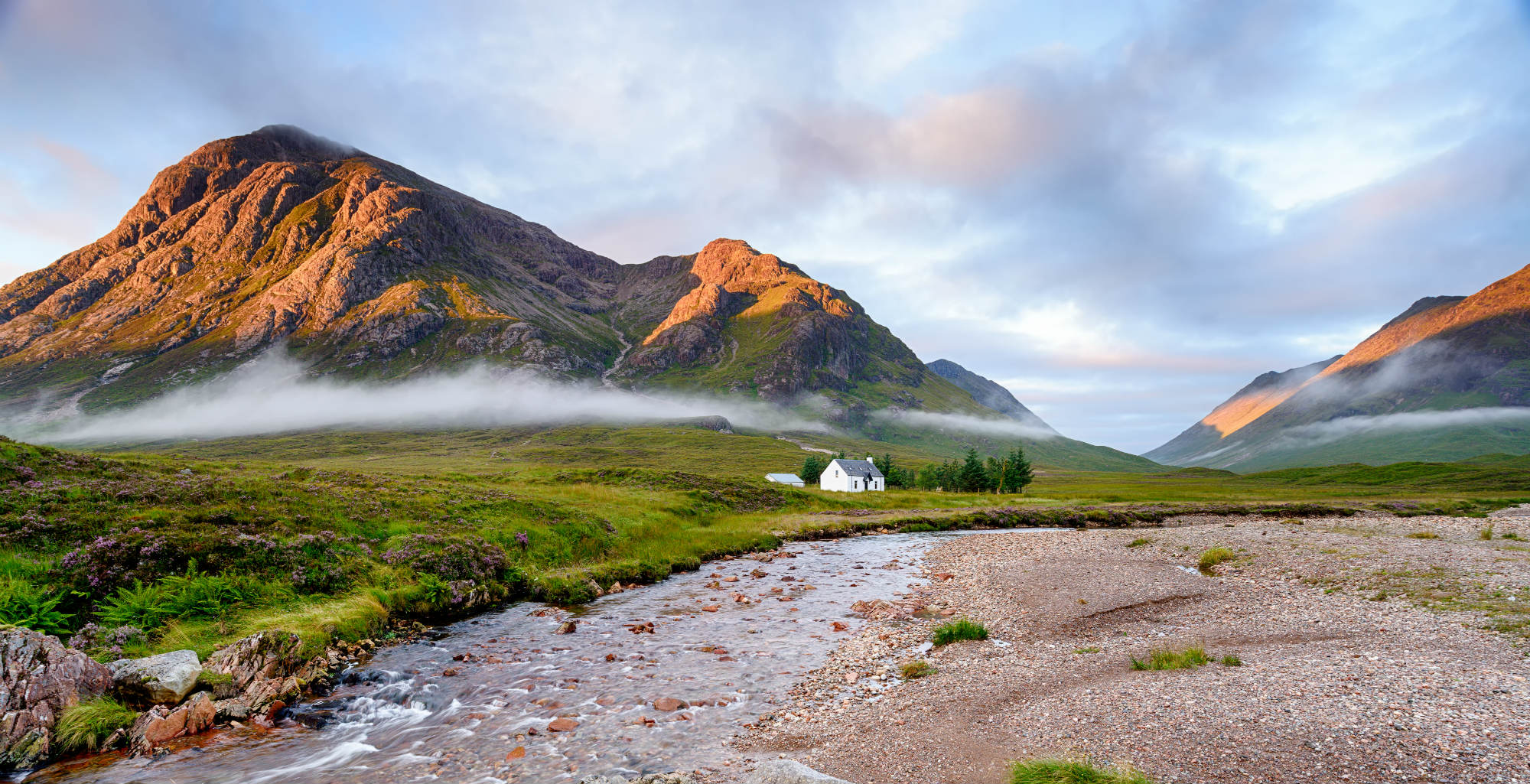 Buying a Country Estate in Scotland | How to Find Your Dream Property
Published Mar 9th 2019
4 mins read
There is a huge draw to owning a vast country estate in Scotland, owning a part of the country's wilderness. Country estates in Scotland can prove to be excellent value for money when compared to the wider UK property market and for the large part it is a property market unmoved by external political or economic factors.
Whether for your own personal use, as a business venture or to work as both, buying an estate in Scotland should be a well-considered purchase and one not taken lightly.
Each estate is entirely unique in its terrain, dwellings within the landholding, sporting pursuits and available business opportunities. A Scottish country estate can also be steeped in history, a landmark in the area and a place of great significance meaning you could potentially own a piece of important local history, an honour and perhaps also a great responsibility.
Highland sporting estates
Sporting estates will tend to offer the full range of pursuits including stalking, shooting and fishing, usually including landholdings of over 2,000 acres. The best sporting estates offer year round activities through all the seasons, mixed terrain often makes this possible; from salmon and trout fishing on a river or in a Loch, roe deer stalking in woodland and grouse shooting and deer stalking on higher ground.
Only a handful of sporting estates are bought and sold each year, it is often the case that those with the most sought after salmon fishing sites or grouse shooting are never advertised for sale and change hands away from the open market.
The main residence
The main residence on an estate is likely to be old and of historical significance to the area meaning that in many cases this property will be listed. This might restrict plans you have in mind for renovation or development of the house so be sure to understand if there are any listings on any properties across the estate.
Whilst you employ the services of a rural surveyor to conduct a survey in addition to the home buyers report provided by the seller, if the property is substantial and listed it might also be worth instructing a specialist surveyor for the main residence.
Additional property on the estate
Estates commonly have several additional dwellings dotted across the landholding, from cottages to farm houses and perhaps even crofts. Some of these will likely be being used as staff accommodation but depending on the location of the estate it might be that the properties are let out to long term tenants or as holiday lets.
As with many other aspects of the estate, the current owner will be able to share the cash flow over previous years and give you a good idea of what to expect as income from the residences.
A business opportunity
For some purchasing a Scottish estate is very much a business venture, no longer limited to only offering sports pursuits many estates have diversified over the years and have much more available to produce income.
Working the land whether it be forestry plantation, a small quarry or farm land is one continuous income stream many estate owners rely on.
Wind farms
Due to the locations of many of the estates some might even have power generating wind farms. Wind farms are often operated by external power companies where leasehold opportunities might be available.
Forestry
Forestry can be a key component of some estates and is often an integral part of estate management providing a useful income stream away from sporting pursuits. Commercial plantations are commonplace across the Highlands and many estates have their own sawmills.
Diversify
Some estates now have centres for tourists which bring in revenue, others have diversified now accommodating weddings along with other events and several have seen the original residences be converted into hotels.
There can often be opportunity to be found in an estate that might only be running one or two revenue streams. If you're buying an estate with a view to develop and build further and create new income streams it would be sensible to speak with a local planning consultant to understand what will realistically be possible, before committing to a purchase.
Management and upkeep
Usually due to the vast lands over which the estate is set there is a great deal of upkeep and maintenance involved and most estates require a reasonably sized roster of staff assigned to maintaining the lands, the property along with dedicated game keepers for sporting pursuits.
Considerations such as those of owning private land with private roads which must be maintained and paying for vehicles to transport visitors and estate workers are all costs to be factored.
We strongly recommend, especially if you have not previously owned an estate, that you employ the services of a sporting management & consultancy company. There are statutory regulations that must be adhered to and often liaisons with bodies such as Scottish National Heritage and Natural England over issues such as common grazing rights. Where we can assist in the sourcing of such a property a specialist management company could be invaluable to the success of your estate.
Before starting a search for an estate in Scotland we'd recommend you find a good solicitor with a track record of assisting those buying estates to ensure you're in good hands on the legal side.
Country estates in Scotland
If you're seeking good quality sport set in beautiful surrounds to get away from a demanding business life, we can help you find the perfect estate.
The estate sector is inherently discreet and opportunities to own the very best country estates in Scotland arise rarely. Having a dedicated search agent acting on your behalf could ensure you don't miss a once in a lifetime chance. To discuss your purchasing plans with a member of our team please contact us.