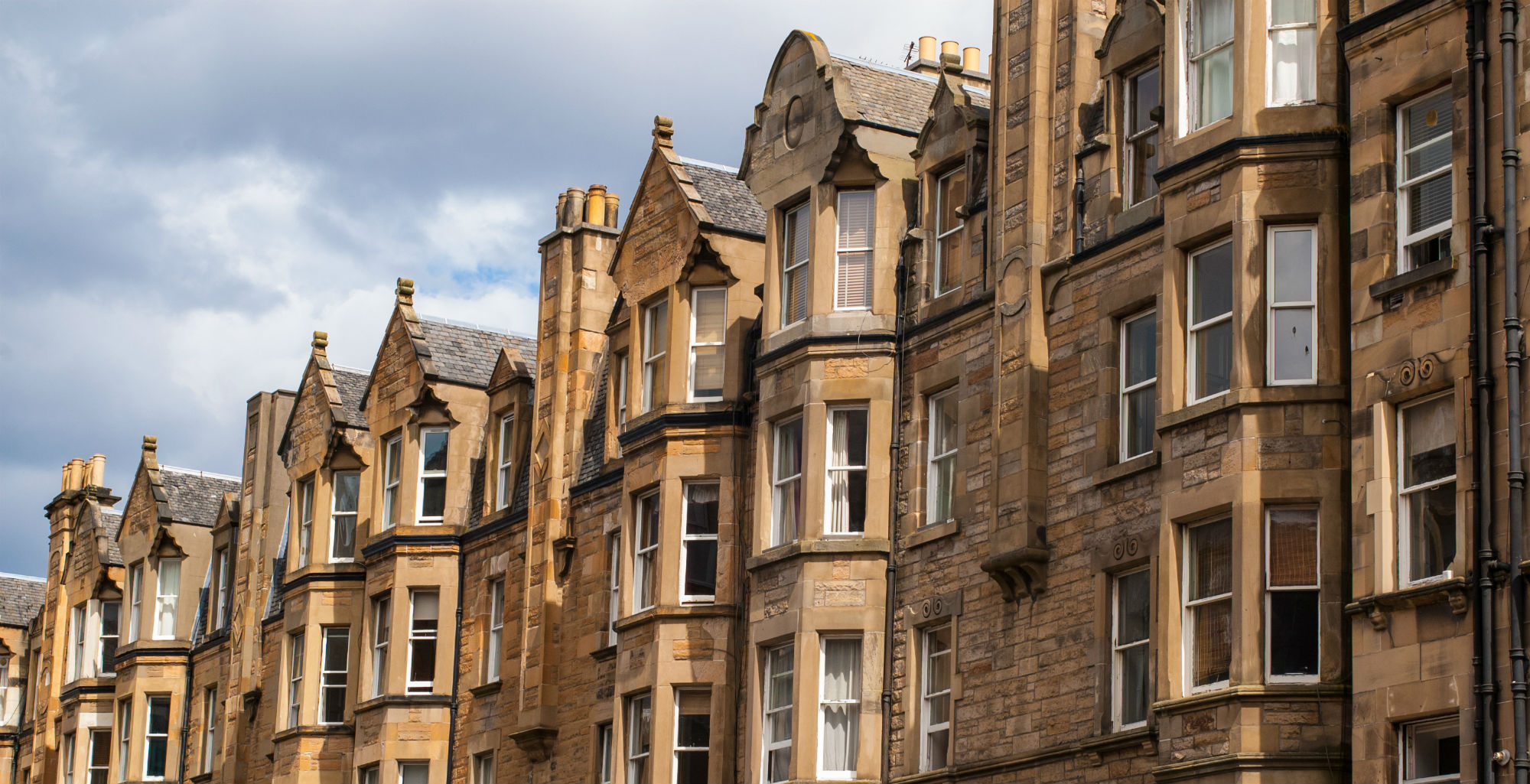 Buying a tenement property in Scotland | What you need to know
Published Apr 19th 2019
3 mins read
There are a number of important factors to consider when considering buying a tenement property in Scotland.
Tenement properties are primarily found in Edinburgh and Glasgow, built to provide housing for a large number of people this type of dwelling was originally built following an increase in demand for housing which came with the growth of the population.
Today tenement buildings are popular places to live, the properties usually feature larger rooms than more modern property and high ceilings along with other characterful period features.
What is a tenement property
Across the rest of the world the word tenement is used to define building of multiple occupancy that is generally not a desirable place to live. In Scotland the term tenement is used simply to define any multiple occupancy property, in particular the buildings built in Glasgow in the 19th and early 20th century when there was a huge spike in demand for housing as a result of the industrial revolution and in Edinburgh some date back to the 17th century similarly built to house a growing population.
For a formal definition of a tenement we can refer to Section 26 of the Tenement (Scotland) Act 2004 which states that tenement means a building or part of building which comprises of related flats or more than two flats which are (a) designed to be in separate ownership or (b) divided from each other horizontally.
Tenement buildings in Edinburgh
To make the best use of limited space in the city tenement buildings were erected in Edinburgh in the early 1700's, following the Acts of Union which created Great Britain Edinburgh saw a surge in its population meaning many lived in cramped conditions within tenements.
Edinburgh tenements were built to be as many as 15 storeys high, the skyscrapers of their time they were the tallest buildings in the world when first built.
Most of the original tenement buildings were located in the Old Town area of Edinburgh and whilst many were destroyed in the Great Fire of Edinburgh in 1824 tall buildings were built on the original foundations. The new buildings were built on the old foundations which led to movement in the ground and created many passages and vaults under the Old Town which can be seen today.
Tenement buildings in Glasgow
Glasgow is known for its tenements, the most popular form of housing in the 19th and 20th centuries and remain to be the most common type of home in Glasgow to this day. The Industrial Revolution saw Glasgow's population increase significantly and tenement buildings were erected to provide a housing solution to the many people who had migrated to the city. The demand for housing in Glasgow massively outstripped the erection of tenements and many of the buildings became overcrowded, deteriorating into slums.
Whilst there were impressive efforts to clear the slums between the two world wars, following World War II it was decided that tower blocks needed to be erected to deal with the demand for housing.
In the 1960s and 1970s many tenement buildings were demolished to make way for high rise apartment buildings, the Gorbals area of Glasgow is an example of this, almost all tenement buildings were demolished to make way for new tower blocks. Due to poor planning these tower blocks ended up being demolished years later to be replaced by more appropriate housing – the demolition of so many tenements was seen as short-sighted and ill planned.
The Hyndland area did not suffer demolition as many other areas did and is not the UK's only tenement conservation area. Some of the tenement houses within the Hyndland conservation area have as many as 6 bedrooms, it is now an exceptionally popular place to live.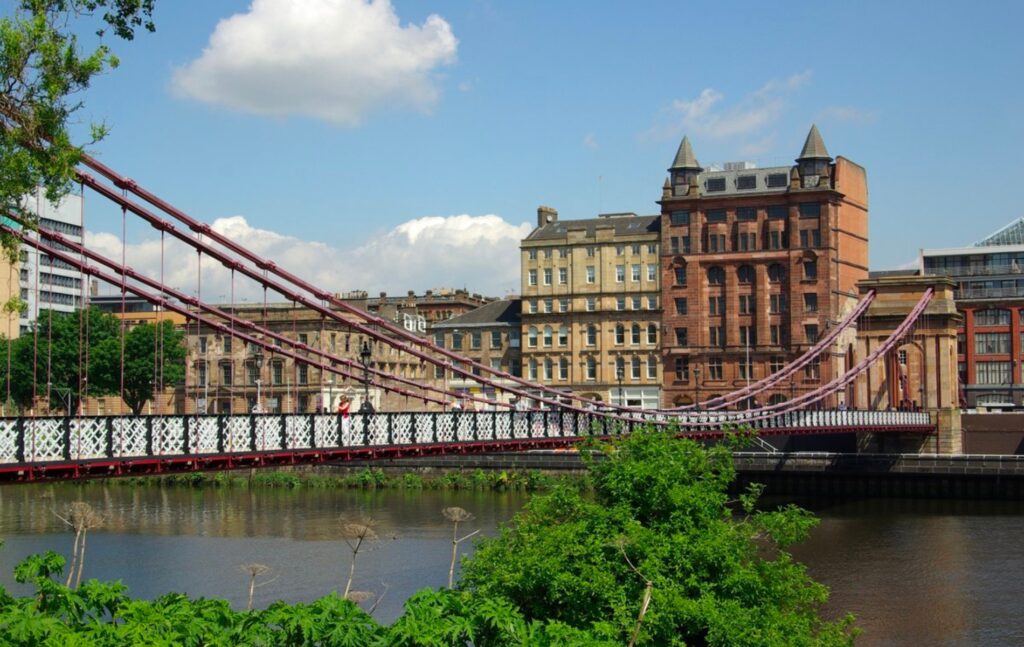 Rights and responsibilities
Tenement owners will find details of their rights and responsibilities specific to the property they own, or in the case that you're purchasing a tenement property your solicitor will have access to the information which is usually found in the title deeds or the Tenement Management Scheme.
Generally you are solely responsible for the upkeep of your own flat or house within the tenement and have a joint responsibility along with all the other owners over the common parts.
Tenement living
Living in a tenement appeals to many as they offer a sense of security and community. Added to which tenement buildings are often grand externally, the architecture preserved from the Georgian and Victorian eras in which they were largely built.
When it comes to maintenance of shared areas and communal parts it is wise to understand your responsibilities fully before committing to a purchase.
Property finders in Scotland
If you're looking for or considering purchasing a tenement property and would like to assistance of a professional property finder in the sourcing of or securing your ideal property we would be delighted to assist.
Tell Garrington Scotland about your plans to purchase a tenement property.