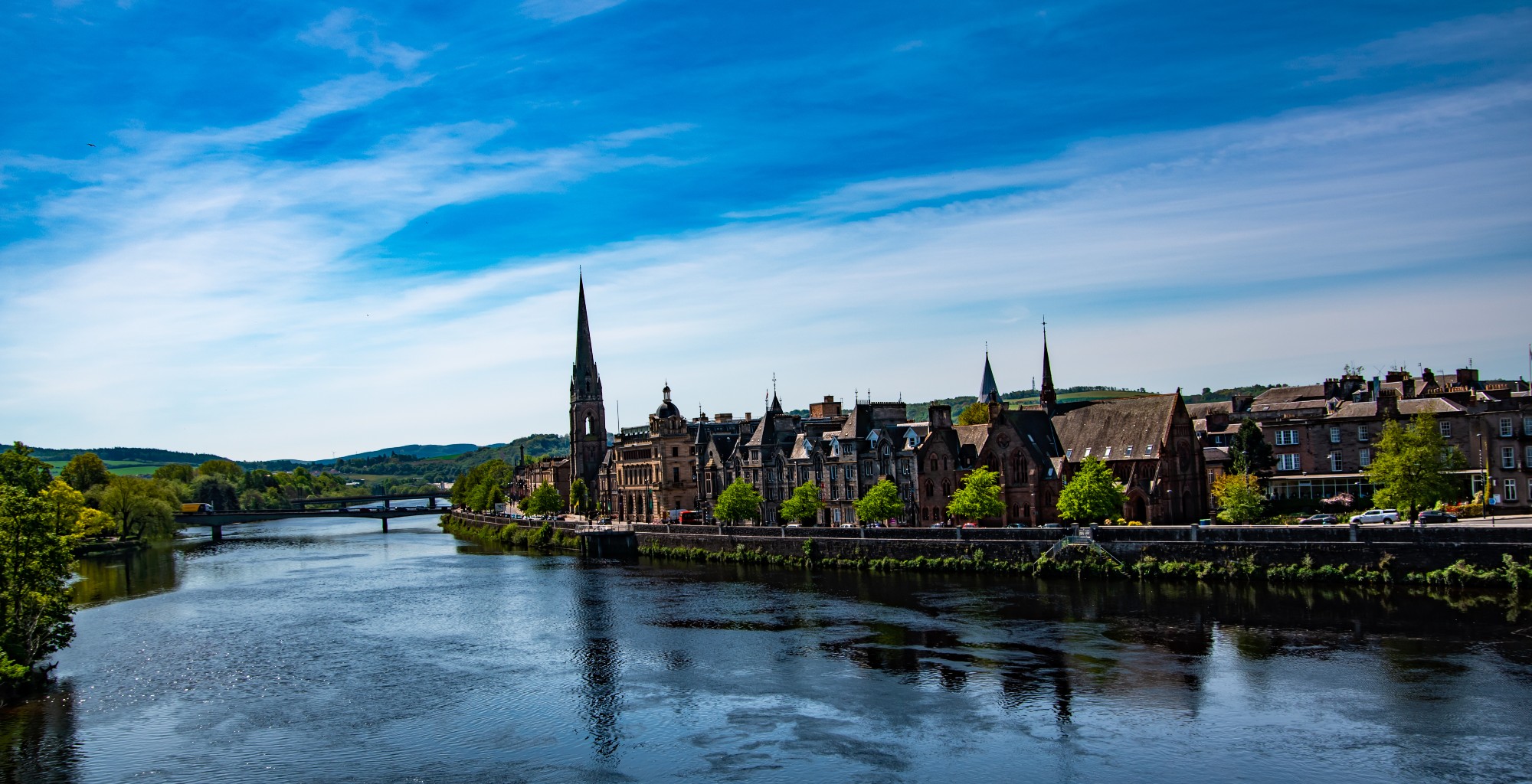 Property in Perthshire | How to Find Your Ideal Home in this Scenic Scottish Region
Published Nov 25th 2020
5 mins read
As we continue to ensure our clients find the perfect home in the Scottish countryside, we take a look at some of the reasons why so many are attracted to property in Perthshire.
Perthshire, officially the region of Perth and Kinross, is located in the very heart of Scotland, bordering the northern regions of Inverness-shire and Aberdeenshire, yet still in easy reach of the larger cities, Edinburgh to the east and Glasgow to the west, both around seventy miles south.
Magnificently forested it is branded 'Big Tree Country', a name well deserved.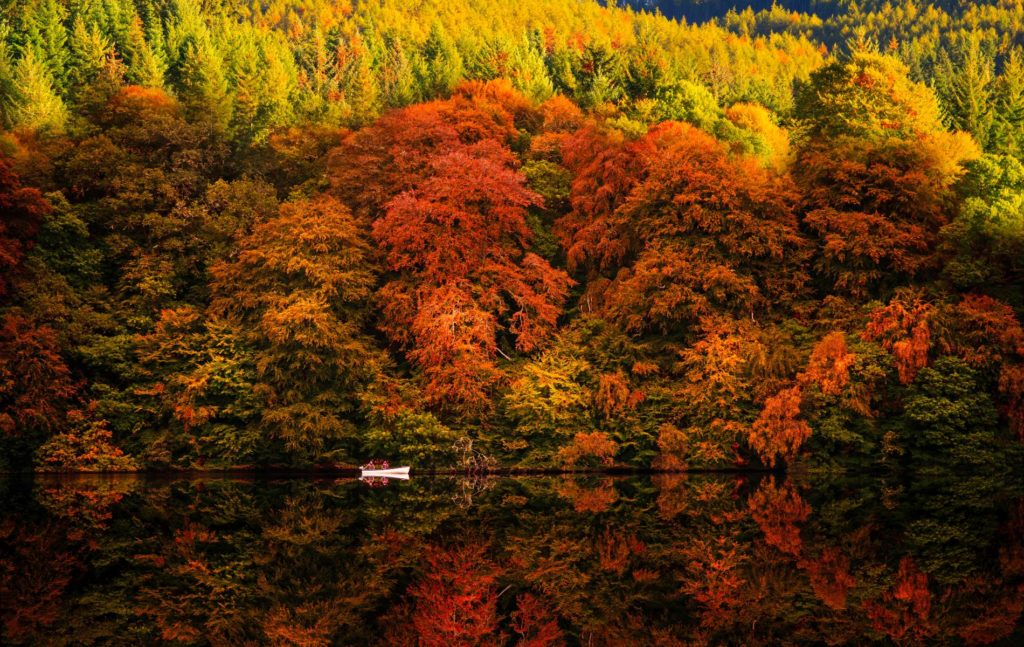 Sheer natural beauty, rolling hills smothered in heather and an abundance of lochs and glens all add to the splendour of the region.
Residents here enjoy a slower pace of life and everyday outdoor pursuits such as boating, salmon fishing, hillwalking and deer stalking.
Here we highlight 6 places to look for a home, including some of the best towns and villages in the region, why they are such great places to live and typically the properties to be found there.
Auchterarder
Often referred to as the 'Lang Toun' because it stretches out along the line of a single main road that descends from west to east.
Auchterarder offers wide views and much more of a sense of the surrounding countryside to the east than you would normally find in such an urban setting.
Small stone cottages, many of which have been combined into one larger dwelling, line the main street of the village.
A few minutes' walk from the town, substantial period properties and large houses, set within private gardens can be found neatly tucked away, including the renowned Caledonia Crescent, one of Scotland's premier residential streets located at the very west of Auchterarder and just minutes from Gleneagles.
There is usually little available in terms of houses for sale in Auchterarder – Properties in this area are few and far between and rarely appear on the 'open market' to buy.
Owing to its proximity to one of the top-ranking independent schools in Scotland, this also makes this village a real hotspot for families seeking a new life in the Scottish countryside.
Crieff
The second largest town in Perthshire, after the city of Perth itself, Crieff is a traditional Scottish market town.
Surrounded by outstanding scenery this well serviced and prosperous town offers a wide variety of accommodation, shopping, sports and leisure facilities.
It also has an excellent advantage of being centrally located and is equally well placed to reach the highlands and lowlands of the region.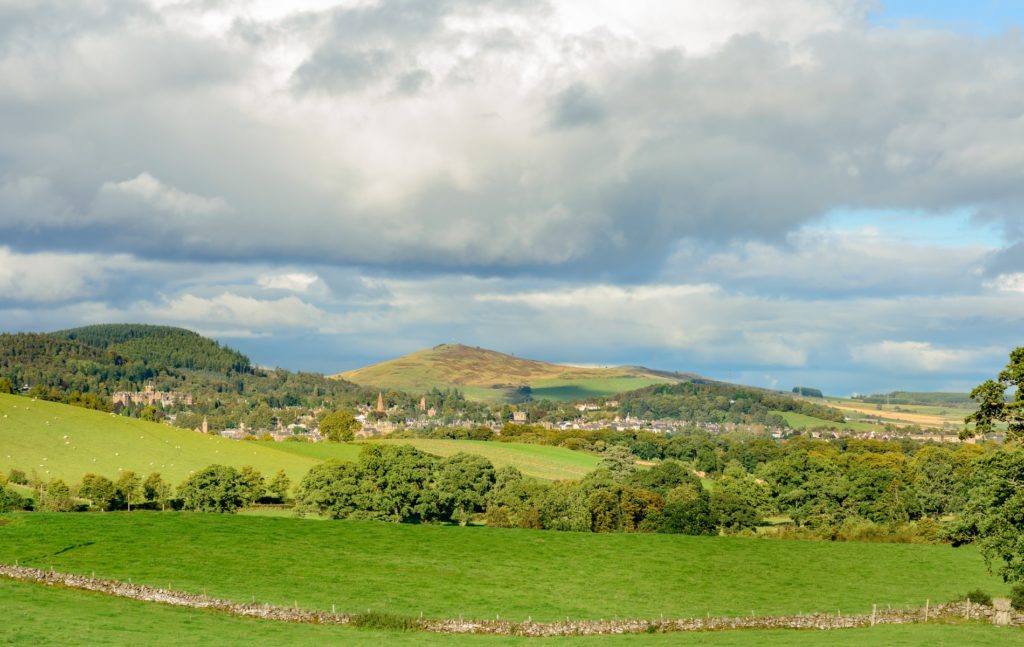 Crieff has a strong community and appeals to families.
There are good schools in the area including Morrison's Academy, which promotes itself as the leading independent school in Perthshire occupying an attractive site just north of the towns High Street.
There are many well established residential areas beyond the town centre.
Crieff houses for sale include a mix of attractive stone-built townhouses, semi-detached period villas, cottages and substantial Georgian period properties all within easy reach.
Dunkeld
This enchanting little village sits on the banks of the River Tay.
The main road, Bridge Street, extends from the bridge at one end through the built-up area of the village, lined with charming whitewashed houses, cottages and specialist shops.
Half-way along is an intersection on to High Street, which to the west, leads to the prominent Dunkeld Cathedral.
As a place to live there are a good selection of services and amenities such as country and riverside walks, one of the most picturesque golf courses, salmon fishing on the River Tay.
In terms of property for sale in Dunkeld, we have previously successfully identified Victorian country houses, equestrian properties, large farmhouses and converted steadings in this area and within easy reach of the village.
Pitlochry
Positioned at the foot of Ben Vrackie and steeped in rich Victorian heritage.
Once favoured by royalty, Queen Victoria and Prince Albert visited the area many times whilst searching for their very own highland estate, Balmoral.
There is also Pitlochry Festival Theatre, a hub for entertainment and the performing arts, offering a varied programme of year-round events.
This busy little town offers a more semi-rural lifestyle, well-connected to the A9 trunk road and London to Inverness highland rail network.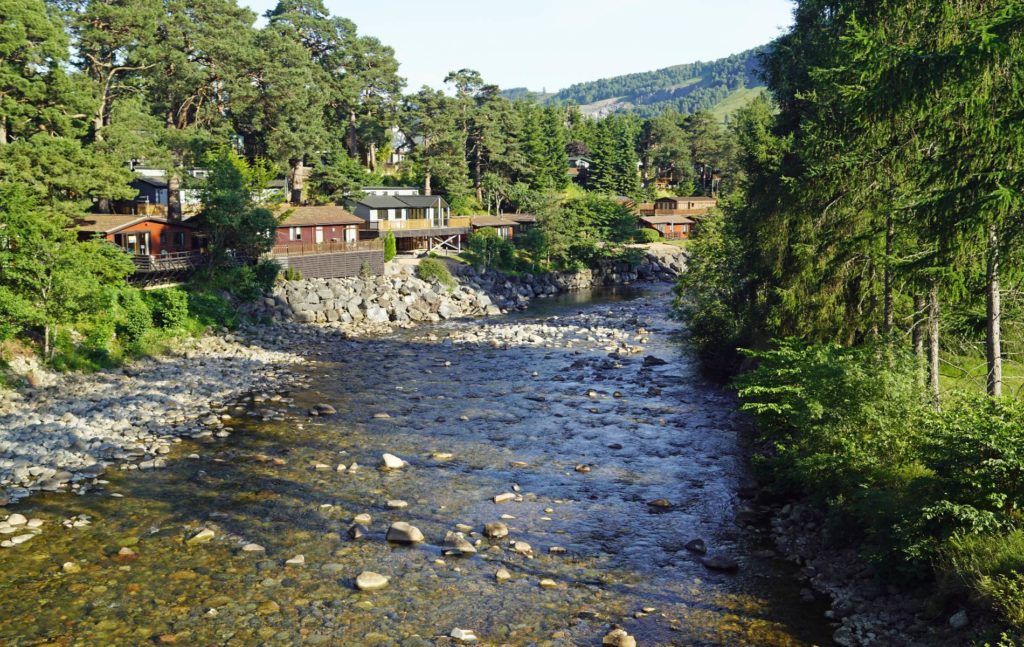 The area appeals to those who enjoy the more social village life and swell of seasonal visitors to the area looking for easy access to the beautiful lochs and glens of the Highlands.
Pitlochry has a good range of amenities to suit all.
The main street is lined with a mixture of detached and semi-detached Victorian townhouses and villas.
Larger properties for sale in Pitlochry often command an elevated position above the town and offer breath-taking views.
Past searches that Garrington have undertaken beyond the village have uncovered some real hidden gems over the years, there are many beautiful homes to be found here.
Aberfeldy
A lively town, made famous by poet Robbie Burns and home to the Dewar's Whisky Distillery, which is located on the outskirts. 
Owing to its location further off the beaten track, Aberfeldy is less geared toward tourism than its cousin Pitlochry.
Surrounded by the scenic Perthshire mountains with stunning views north-west to Glen Lyon and Ben Lawers.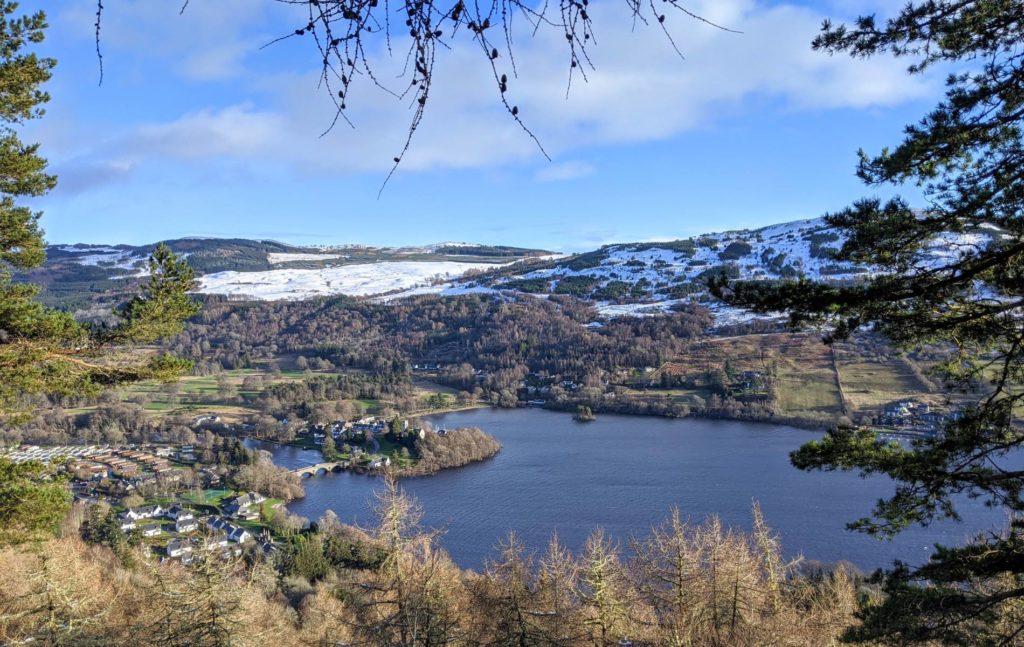 Families with school-age children have access to Breadalbane Academy, an all-through school caters for pupils age 2 to 18 and serves a wide catchment area.
For local entertainment, Birks Cinema, an art deco style building is host to a ninety-two seat cinema and café bar.
Property for sale within Aberfeldy's town centre are typically large stone-built Victorian townhouses.
Outside of the town and dotted throughout the hillsides we have sourced a variety of characterful homes on behalf of clients and identified a variety of property types such as sporting lodges, whitewashed Victorian houses and clever steading conversions.
Rumbling Bridge & Crook of Devon
These small neighbouring villages sat at the very south of Perthshire and just a mile apart, are often picked out and noticed for their interesting names.
The village of Rumbling Bridge is named after the unique double bridge, dating back to 1713, which crosses the narrow gorge below with turbulent water, creating a 'rumbling' sound.
Crook of Devon, on the other hand simply relates to the shape of the nearby River Devon resembling a shepherds crook.
In days gone by this little village acted as a crossroads between St Andrews on the east coast to Stirling in the west and north to south pass through the Ochil Hills range.
Today both villages offer various styles of property, albeit the majority built from the 1970s onwards.
This area attracts buyers due to the views of the Ochils and easy access to the famous Dollar Academy a 10–15 minute drive away.
Those with a keen interest in racing circuits are particularly drawn to the area; Knockhill is less than 15 minutes to the south.
Buying Agent's guidance when looking for property in Perthshire
At Garrington Scotland, we are often asked by our clients to find homes in the Perthshire region.
There are plenty of beautiful places to live and choosing which area to focus on can become difficult and time consuming.
We are also often approached by clients who are set on which town or village they would like to live in but are frustrated with the local market and the speed at which the most desirable homes are sold.
Many of the best properties are sold discreetly, meaning they are not advertised for sale and unrepresented buyers seldom learn of their existence.
Having built a large network of local contacts over the years finding homes for clients, a property finder in Scotland can offer access to exclusive opportunities.
To learn more about our services and to discuss your requirements please do not hesitate to contact us, without obligation.