Buying Property in Scotland
The process of buying property in Scotland is unique to the country, and those familiar with the systems in England will certainly notice a difference in the way properties in Scotland are both marketed and legally transacted.
Garrington are at hand to help you with every step of the process, but here is a basic guide for any buyer who is looking to familiarise themselves with the journey.
Budgeting For Buying Property in Scotland
Before embarking on a property search, it is crucial to know exactly how much you can spend. This may sound obvious, but there are several costs to consider which buyers sometimes fail to include in their total budget and can lead to complications further down the line.
Solicitors fees, property finder's fees, mortgage brokers and lenders fees, accountancy fees, furnishing and removal costs should all be taken into account when buying property in Scotland, but perhaps most importantly the amount of tax you are required to pay the government.
Scotland has its own laws governing ownership of land and property, one of which is Land and Building Transaction Tax (LBTT), Scotland's equivalent to Stamp Duty Land Tax which is applicable in the rest of the UK. Please see below the current thresholds which are calculated cumulatively on a sliding scale:
| | |
| --- | --- |
| Purchase price | LBTT rate |
| Up to £145,000 | 0% |
| Above £145,000 to £250,000 | 2% |
| Above £250,000 to £325,000 | 5% |
| Above £325,000 to £750,000 | 10% |
| Over £750,000 | 12% |
If you require a mortgage to purchase a property, it is helpful to acquire an 'agreement in principle' from your lender. This document will outline how much, in theory, a bank is willing to lend you and will help exponentially when you are submitting an offer on a property.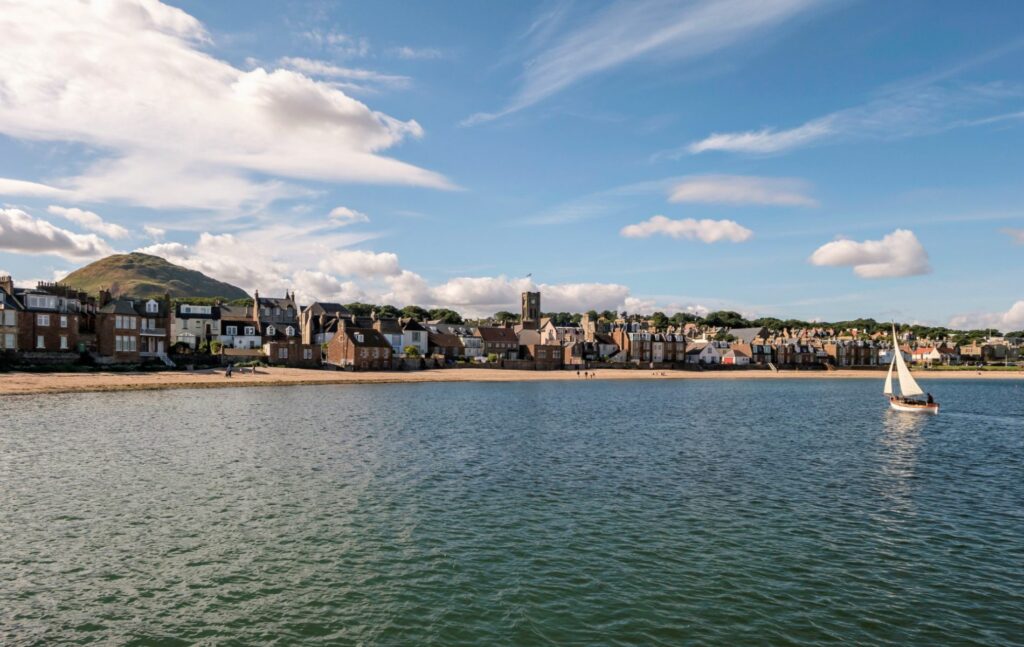 Property Marketing in Scotland
In Scotland properties are also predominantly marketed with the sellers asking for 'offers over' a certain price, sometimes a property is advertised at a fixed price, usually in a bid for a fast agreement. In turn the seller is required to instruct a surveyor to publish a home report, with a valuation of the property and its condition, along with a property questionnaire and Energy Performance Certificate before marketing can take place.
Often the 'offers over' value is less than that specified in the home report which can be confusing for those new to the system. Estate agents often use this as a tool to try and attract more buyers for their client. How much a buyer will actually have to pay will depend very much on how busy the market is at that particular time and how much competition there is from other potential buyers.
Garrington Property Finders offer expert advice to those searching for and buying property in Scotland which can make all the difference when trying to secure a property.
Viewing Properties
With an understanding of the property marketing process, it is important to bear your budget in mind when arranging to view properties, as the price advertised could be considerably lower than the price the seller is hoping for.
When getting out and about to view properties, it is commonplace in Scotland for the owner to show prospective buyers around their home without the estate agent being present. This can sometimes feel a little uncomfortable, working with a property finder who will be present on viewings and at hand to get your questions answered can take away the potential awkwardness.
Making an Offer
Once you have seen a property you are interested in, you must notify your solicitor or property finder who will submit a 'note of interest' to the seller's solicitor and will then provide a formal offer at an agreed 'closing date'. This is not always the case if the property has no other interested parties.
If your offer is agreeable to the seller their solicitor will then formally accept the offer in writing to your solicitor. Whilst the seller's home report will give you an overview of the condition of a property, you may wish to instruct some additional surveys at this stage. Again, Garrington can help advise you on all aspects including which additional surveys are worth investing in.
The Legal Process When Buying Property in Scotland
The solicitors then exchange letters, known as 'missives', clarifying the details and conditions of the offer and acceptance. The solicitor will also check if there are any 'title burdens' on the property. Once these details are agreed, the 'missives are concluded' and both parties have a binding contract. You will not be required to sign anything, but your solicitor will need your agreement.
Until missives are concluded either the buyer or the seller can withdraw without penalty, but if either party cannot then fulfil the obligations set out in the missives, they may be liable to pay thousands of pounds in damages. Likewise, neither party can legally be 'gazumped' or 'gazundered' at this stage.
Gazumping is generally very rare in Scotland even before conclusion of the missives which can make the experience less concerning for buyers than in the rest of the UK, where gazumping can be commonplace. This is namely because in Scotland many estate agents are also solicitors who are governed by Law Society rules which do not tolerate gazumping.
It is worth also noting that there are virtually no leasehold properties in Scotland. This can be a huge benefit to buyers as they are not required to extend short leases at a cost and the complications of 'marriage value' don't play a part as they can do in the rest of the UK.
In the final stages of the process, your solicitor will prepare a 'disposition', which involves transferring the title deeds of the property into your name. At this stage, if you have arranged a mortgage, your lender will require you to sign a standard security document which gives them various rights over the property.
Date of Entry
It is a legal requirement for a date of entry, known as the completion date in England, to be agreed at the conclusion of the missives. This is the date when your funds are transferred to the seller via their solicitor, and keys can be collected for your new property.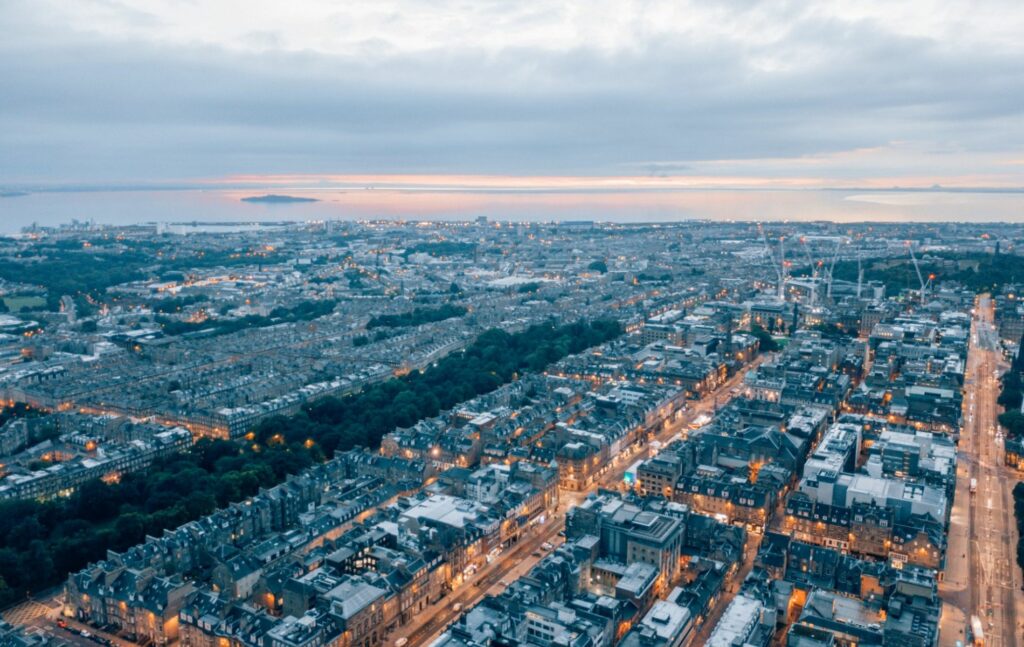 Key Steps to Buying a House in Scotland
Buying a house in Scotland is unique compared to other parts of the UK, and there are several key points a potential buyer should be aware of:
Legal Representation
In Scotland, the process of buying a home is typically carried out by a solicitor rather than by the buyer directly. It's crucial to hire a solicitor early on to represent your interests.
Home Report
Sellers are legally required to provide a Home Report, which includes a survey of the property's condition, an energy performance certificate, and a property questionnaire.
Buyers can request this report before making an offer, and it can inform their decision on how much to offer.
Note of Interest
If you're interested in a property, your solicitor will lodge a 'Note of Interest' with the seller's solicitor. It doesn't obligate you to buy, but you'll be informed of any closing dates for offers or if another offer is accepted.
Offers Over
Properties in Scotland are often advertised with an "Offers Over" price. This indicates the minimum price the seller is willing to accept, but properties can sell for much more, especially in competitive markets.
Fixed Price
Some properties may be listed at a 'Fixed Price'. In these cases, the first offer at that price is usually accepted.
Sealed Bids
If there's significant interest in a property, the seller might set a closing date for offers. Buyers then submit their best "blind" offer, and the seller decides which, if any, to accept.
Missives
Once an offer is accepted, there is a formal legal process involving the exchange of letters (missives) between the solicitors of the buyer and seller. Once the missives are concluded, the contract becomes legally binding. If either party backs out after this, they might be liable for damages.
Land and Buildings Transaction Tax (LBTT)
This is Scotland's version of Stamp Duty. It's a tax paid on properties over a certain price. Rates and thresholds can change, so it's essential to be aware of the current figures when budgeting.
Surveys
Even though the Home Report provides a survey, buyers may choose to get an independent survey, especially if they have concerns about the property.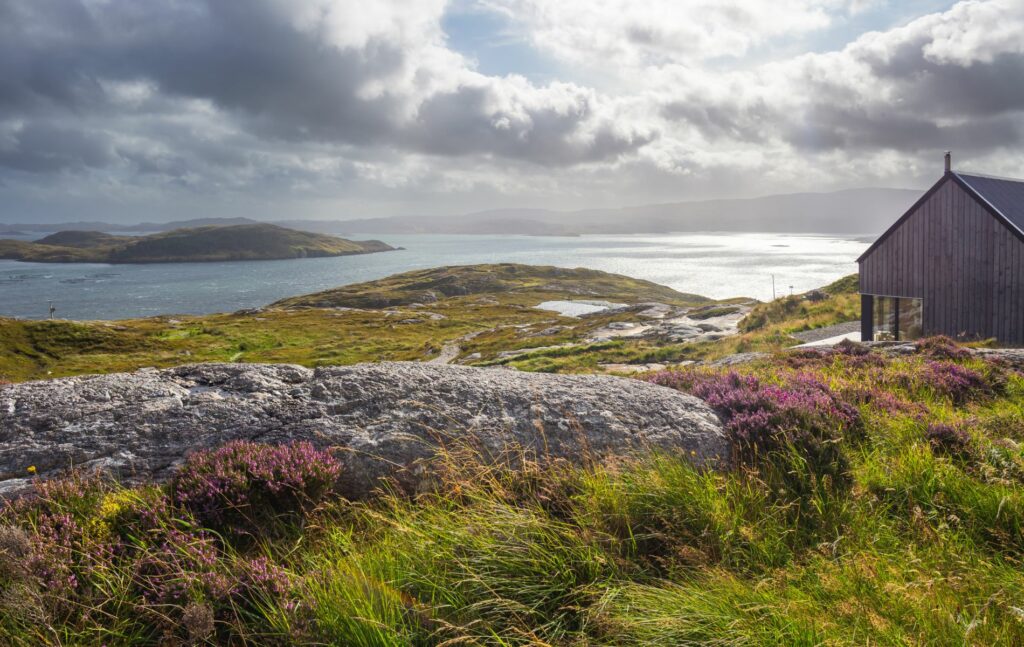 Frequently Asked Questions about Buying Property in Scotland
Those considering buying property in Scotland often consider the following questions, especially if they are thinking about buying a house in Scotland as an overseas buyer.
Can a foreigner buy a house in Scotland?
Yes, foreigners can buy property in Scotland. There are no specific legal restrictions that prevent non-residents from purchasing residential property. However, financing might be more challenging, so it's essential to consult with banks or mortgage brokers in advance.
Can I buy a house in Scotland without a solicitor?
While it's technically possible to buy a house without a solicitor, it's highly unusual and not recommended. Solicitors play a crucial role in the Scottish property buying process, handling everything from submitting offers to concluding the legal contract (missives). For most people, attempting to buy without a solicitor would be complex and risky.
Does owning property in Scotland make you a citizen?
No, owning property in Scotland does not grant you citizenship or even residency rights. To become a citizen or secure a right to live in the UK, you'd need to follow the relevant immigration and citizenship procedures. Owning property is separate from immigration status.
What tax do you pay when buying a house in Scotland?
When buying a house in Scotland, you'll typically pay the Land and Buildings Transaction Tax (LBTT), which is Scotland's equivalent to Stamp Duty. The rate of LBTT you pay varies depending on the property's price, with different bands and thresholds in place. Always check current rates and potential exemptions or reliefs available.
Buying Property in Scotland
If you're considering buying property in Scotland and would like additional support during the process of searching for, securing and successfully purchasing a home, our team of Scottish Property Finders would be delighted to assist – Get in touch.