Daniel Rowland
South (Hants, Wilts, Dorset)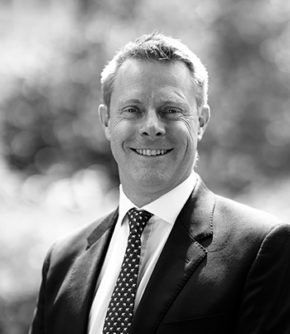 Educated at Felsted School, Essex, and graduating from the University of Nottingham, Daniel's career began in the City. Daniel spent 12 years working in the stock market as a fund manager, he was a Chartered Financial Analyst ('03 to '12) and managed funds worth in excess of £400m. During this time Daniel was personally investing in a property portfolio, and after numerous approaches from friends and family seeking advice, Daniel took the decision in 2010 to set up his own property search and development business. As a result Daniel has been involved in numerous negotiations, transactions and developments, ranging from small renovations to building multi-million pound homes; all whilst establishing a very extensive network of contacts.
Daniel tackles each search in the same way, with a friendly manner and a thorough and determined approach. His knowledge of the local market and transactional experience means that he is able to source properties at the best prices for his clients. His expertise and contacts in building and development are an added bonus for those who wish to improve or extend their properties.
Daniel lives in Hampshire with his wife and family. In his spare time, when not renovating his own Georgian house, Daniel likes to play hockey and is a passionate skier.
Email Daniel
+44 (0) 1962 658622