Edinburgh Property Finders
Finding you the perfect property
The Edinburgh property market is one of the most active in Scotland, with many of the country's most exclusive addresses located here. As Edinburgh property finders we help clients seeking prestigious property in sought after locations which are regularly bought and sold entirely off market. Working with professional property finders can often ensure you do not miss such opportunities. If you are looking for a property in Edinburgh or the area surrounding the city, the Garrington Scotland team would be delighted to assist.
Edinburgh is renowned for offering an unrivalled quality of life; the city offers a unique combination of desirable urban amenities, green space, mountainous landscapes and attractive sandy beaches.
Schooling in Edinburgh is famously some of the finest in the UK and as a leading financial centre outside of London, the city offers significant business opportunities.
Edinburgh also provides an efficient transport system to London and other major cities via train, bus and aeroplane which serves to increase its desirability.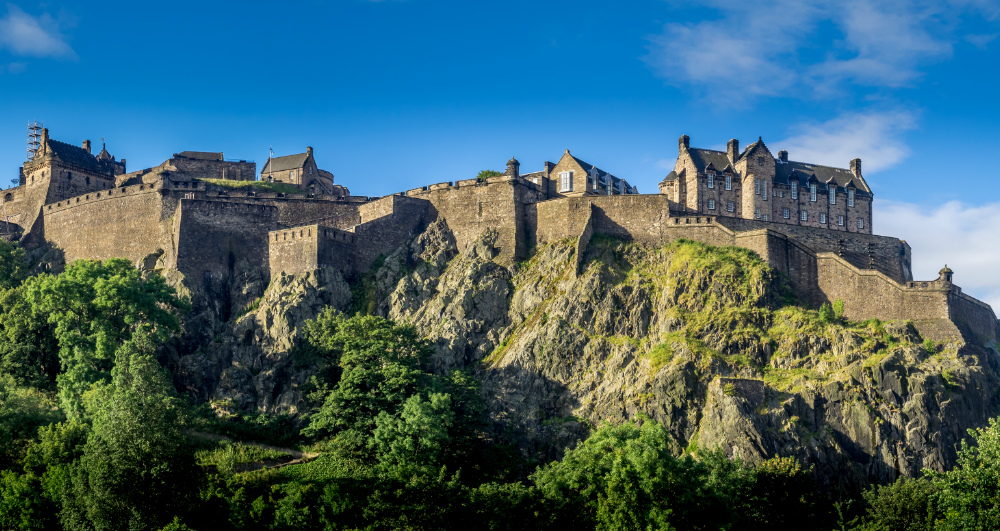 Edinburgh Home Search
With Edinburgh Castle sublimely positioned on an extinct volcano in the heart of the city centre, the culturally rich and vibrant capital city of Scotland, with its iconic Georgian architecture, increasingly attracts discerning home buyers year on year.
In the most prestigious areas of Edinburgh the majority of properties are sold in blind bidding scenarios where numerous 'best and final' offers will be collected at a closing date. Inside knowledge on the property market in the area is therefore crucial to give a client the best opportunity for submitting a successful offer. An imbalance of supply and demand in the city, in conjunction with increasing desirability, means Edinburgh offers an exciting and financially robust opportunity for buyers to invest their money in bricks and mortar.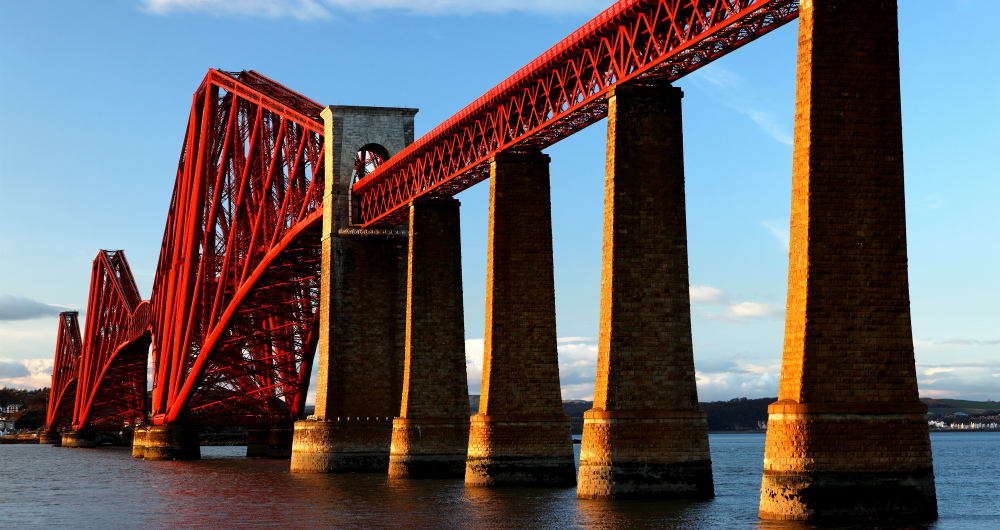 Edinburgh Transport
Edinburgh offers excellent transport connections via road, train and air.
The quickest connections by train between Edinburgh and London are now around 4 hours although the average journey time is closer to 5 hours.
Edinburgh Airport is extremely well established and new direct flights launched to Dubai and Beijing in 2018. Likewise, there are many connections to London every day and journey times don't tend to be longer than an hour by plane.
The tram system, which is still expanding, now allows easy and comfortable transport throughout the city.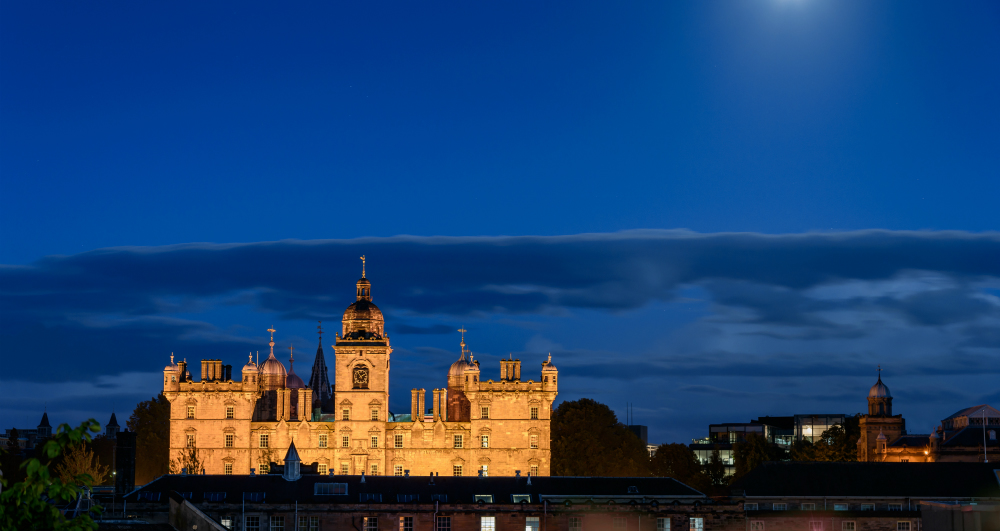 Schools in Edinburgh
Edinburgh is renowned for its world class education system and 55% of Edinburgh residents are educated to degree level or higher. There are seven single sex and co-educational private schools which are extremely well reputed; George Heriot's School, George Watson's College, Edinburgh Academy, Fettes College, Erskine Stuart Melville Schools, St. George's School for Girls and Merchiston Castle School.
Loretto School is also highly acclaimed and is situated just outside Edinburgh in Musselburgh. Edinburgh also has several high performing state schools, namely James Gillespie and Boroughmuir High Schools, and demand for places is at its highest in 30 years according to Edinburgh City Council. In reaction to this a new school is due to open in 2021 on Canaan Lane in the popular Morningside area of the city.
There are four universities within the city (The University of Edinburgh, Heriot- Watt University, Napier University and Queen Margaret University) meaning student accommodation is always in high demand.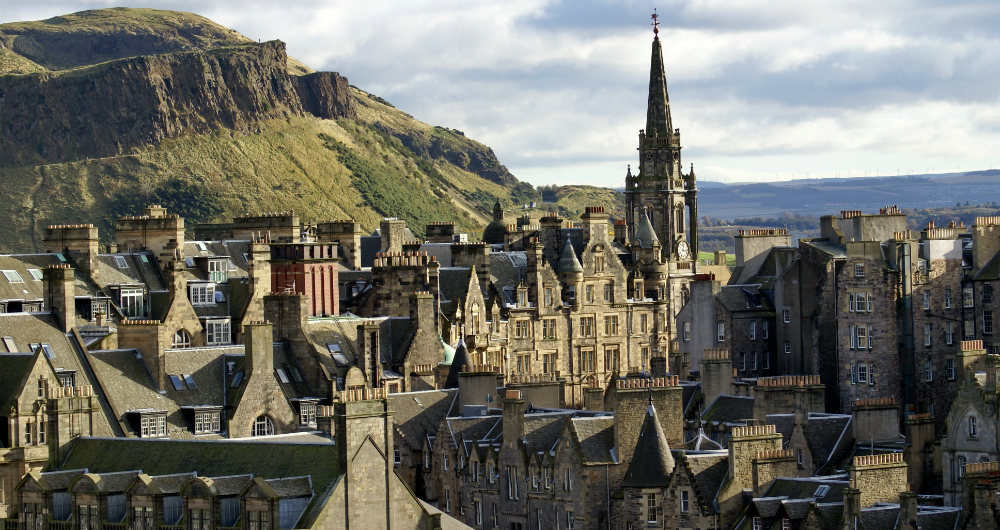 Residential areas of Edinburgh
Edinburgh has several prime residential quarters, all of which offer opportunities to acquire impressive homes, and have their own unique character.
The famous New Town, built in an easily navigable grid formation to the north of Edinburgh Castle, is arguably the most prestigious city centre location, and is home to some of the most beautiful and dramatic Georgian architecture in the UK. Exclusive retail establishments such The White Company and Jo Malone can be found on George Street, alongside stylish bars and restaurants, and Princes Street offers world-class high street shopping opportunities overlooked by Edinburgh Castle. Drummond Place, Moray Place and Heriot Row are a few of the most sought-after addresses in the New Town.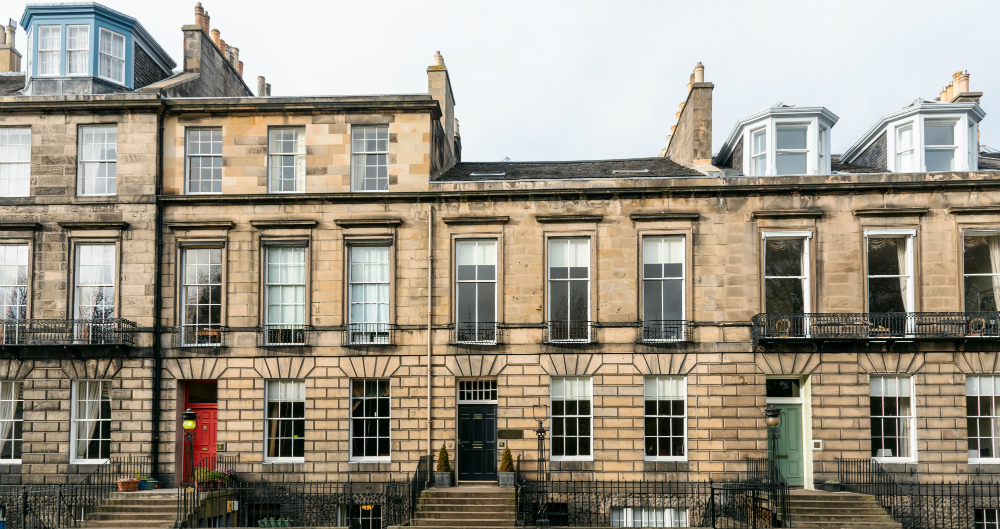 Where to live in Edinburgh
Stockbridge, situated north-west of the New Town, is an extremely popular residential location with beautiful sandstone buildings and a bohemian village atmosphere. It hosts a charming farmer's market in the square every Sunday and the picturesque Water of Leith river runs through it with a beautiful walkway. Gorgeous independent shops and cosy wine bars can be found in the area and The Royal Botanical Gardens are situated close by. Stockbridge is very popular with families and slightly more affordable than New Town, with Ann Street and Saunders Street being two of the prettiest and most desirable locations.
On the western edge of the New Town with similarly beautiful architecture but with its own unique atmosphere, the West End has many independent local restaurants and bars, whilst acting as the financial business centre of Edinburgh. The West End benefits from fantastic transport links via Haymarket Station and the most prestigious addresses can be found on Danube Street and Wester Coates Gardens.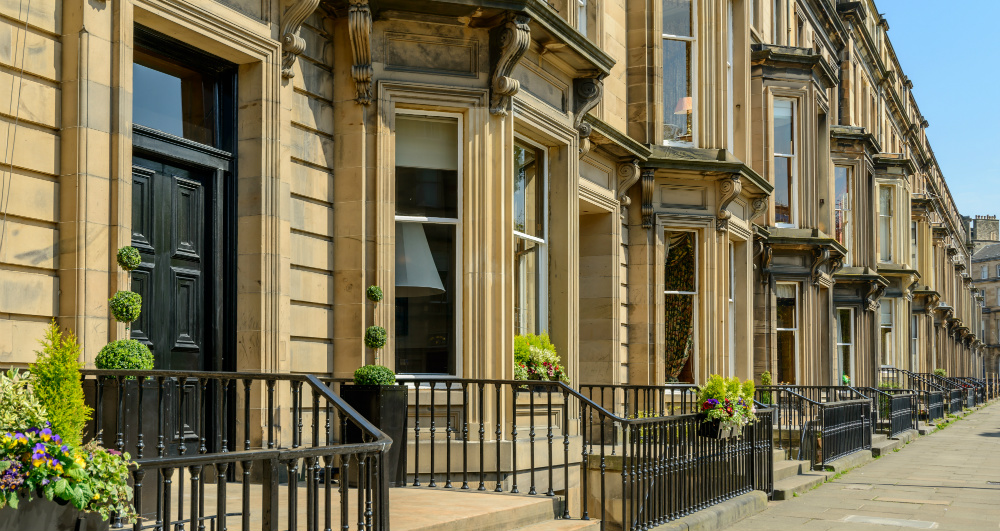 Family oriented areas of Edinburgh
Murrayfield, home to Murrayfield Stadium, also offers some exceptional detached family homes. Three of Edinburgh's top private schools are located nearby and the Murrayfield Golf Course is located to the west. Ellersly Road is one of Murrayfield's most affluent streets.
To the south of Edinburgh beyond the Old Town, Morningside, Bruntsfield and Marchmont are prime locations located close to the popular Meadows and have their own unique village atmospheres whilst boasting some of Edinburgh's most stunning detached properties alongside popular bars, cafes and shops. These are quieter areas ideal for families as they are not only more affordable than their northerly neighbours but play host to two of Edinburgh's top private schools – George Watson's College and George Heriot's School. Ettrick Road, Midmar Gardens and Hermitage Gardens should be on any buyer's top list.